Every year, we work with a small, handcrafted company to release a limited-edition piece of And Sons gear.
This December, we wanted to feature something you'll use next December. And the December after that. And the one after that, too. We're working with Frontier Handcrafted to bring you what may be the sturdiest bit of hardware you handle every day.
Frontier Handcrafted builds simple wallets from the ground up. They're practical, timeless, and made to last. Best of all (in our view), this year's model has the legendary Antlersand, branded right on the card carrier.
Frontier Handcrafted makes leather goods that help you tell your story, from one generation to the next.
To order, head over to frontierhandcrafted.com. Use code ANDSONS for $10 off.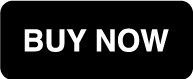 Frontier Handcrafted began as an exploration of artistry and craftsmanship. Frustrated with the disposability of mass produced goods, we set out to combine the most elegant design with the highest level of durability. In short, we wanted to make a wallet that we could pass down to our kids. One that bears the scars, frayed stitching and imperfections that tell a story of a lifetime. The goods we make do not create your story, they simply help to tell it. Like the hat you always take fishing and the necklace your mother gave you as a kid, our products grow in meaning as you grow in your journey.
Currently based in Spokane, WA, we find ourselves in the most exciting chapter of our journey. Holding true to the original form of artistry and craftsmanship every piece is hand-cut, stitched and stamped by Alex, Luke and Peter.