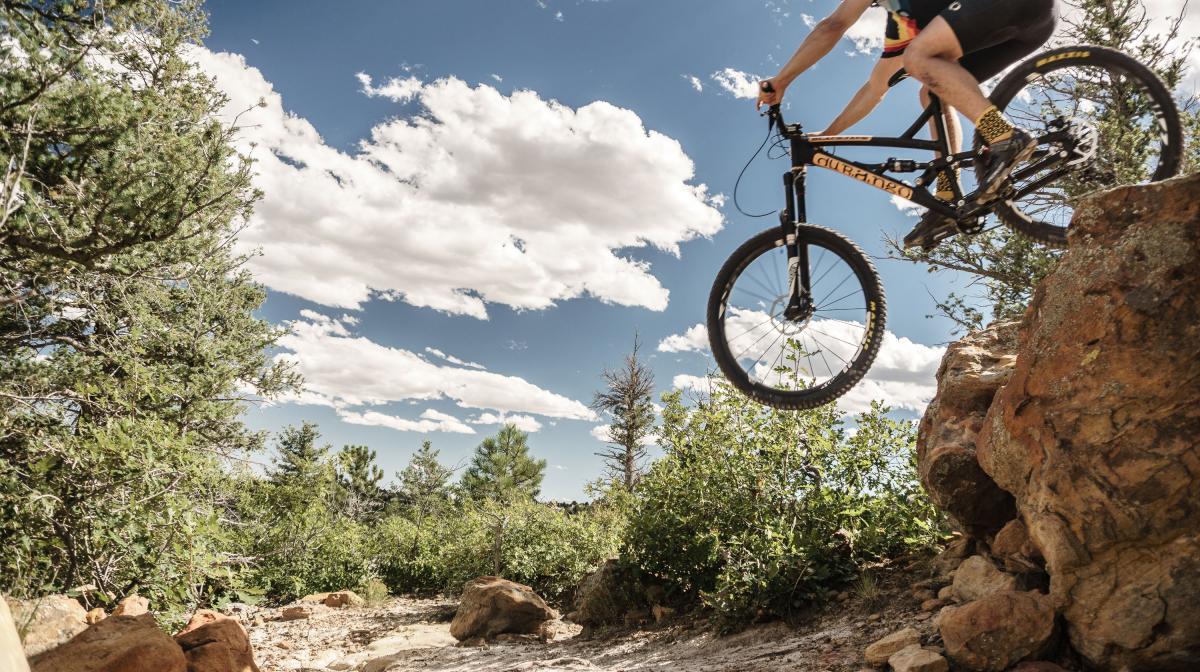 Summer has ended and autumn has come, bringing with it the beauty of color, the bounty of harvest, and the energy of crisp, cool days. We are lovers of the outdoors, and as much as we also enjoy the changing of the seasons, we can't help but feel some measure of loss as our opportunities to enjoy being out grow more scarce with the passing of glorious weather. Sure—there are plenty of winter sports that we love. But first we need to say goodbye to all those joys that have filled these summer months. So we are going on an Adventure Binge, cramming our days with everything we won't be able to do once the snows cover the ground.
Here are a few stories of what we are choosing this fall. Maybe it will inspire you to get out there and suck the marrow from the season. Better get to it.
---
Sam ~ This summer I ran my first triathlon (or was it swam, biked, then ran?). I'm not really the kind of person that goes about making bucket lists; I don't have pictures of exotic locations hanging in my office, and yet I'd probably tell you that I've always wanted to train for, and finish, a tri. I couldn't initially tell you why. Maybe it was the diversity of the sport; it's hard to have excuses to not train or to get bored when you are constantly swapping disciplines.
I've had a mixed relationship with running, I've never swum competitively, and this year I have loved getting into cycling long before I began to think about doing a triathlon. So early in the year four of us committed to a sprint tri to "see how it would go." After months of training we completed our race and it was an amazing experience; we were hooked. That same week we signed up for another. Now as the season has come to an end here in Colorado, I'm trying to squeeze in any training I can do outside.
I know my fall and winter will hold plenty of treadmills and stationary bikes, but I'm already looking forward to spring and the season starting up again. For now, though, it's long sleeves, caps, and afternoon rides.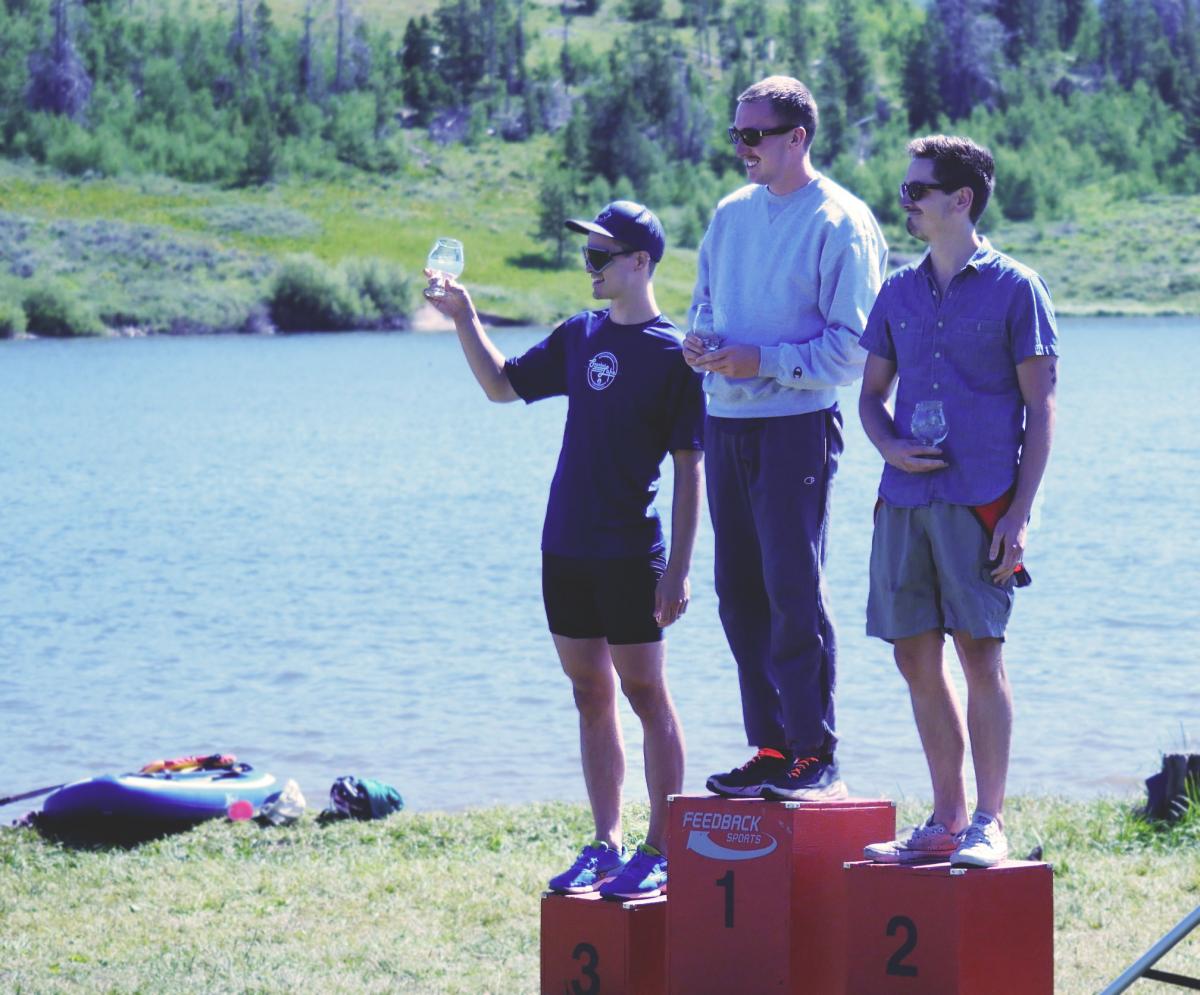 JD ~ 5:25 p.m. I pull into my garage after a long day at work. Sitting next to my car on a trailer are two red Honda XR dirt bikes. There are just a few hours of daylight left, and the trails are calling. As I hook the trailer up to my wife's minivan (I drive a MINI and it doesn't have a trailer hitch) my son comes out in his motocross gear. "Ready, Dad?" he asks. "Yep, let's do this," I reply.
We jump in the van and drive the six miles to the trailhead. We unload the bikes and go roaring up into the mountains, chatting in our helmet coms about how our day was. A few hours later we get back to the trailer, having milked all the joy we can out of the last hours of daylight. The days are getting shorter, and it won't be long until these trails are covered in snow, ushering in another set of adventures.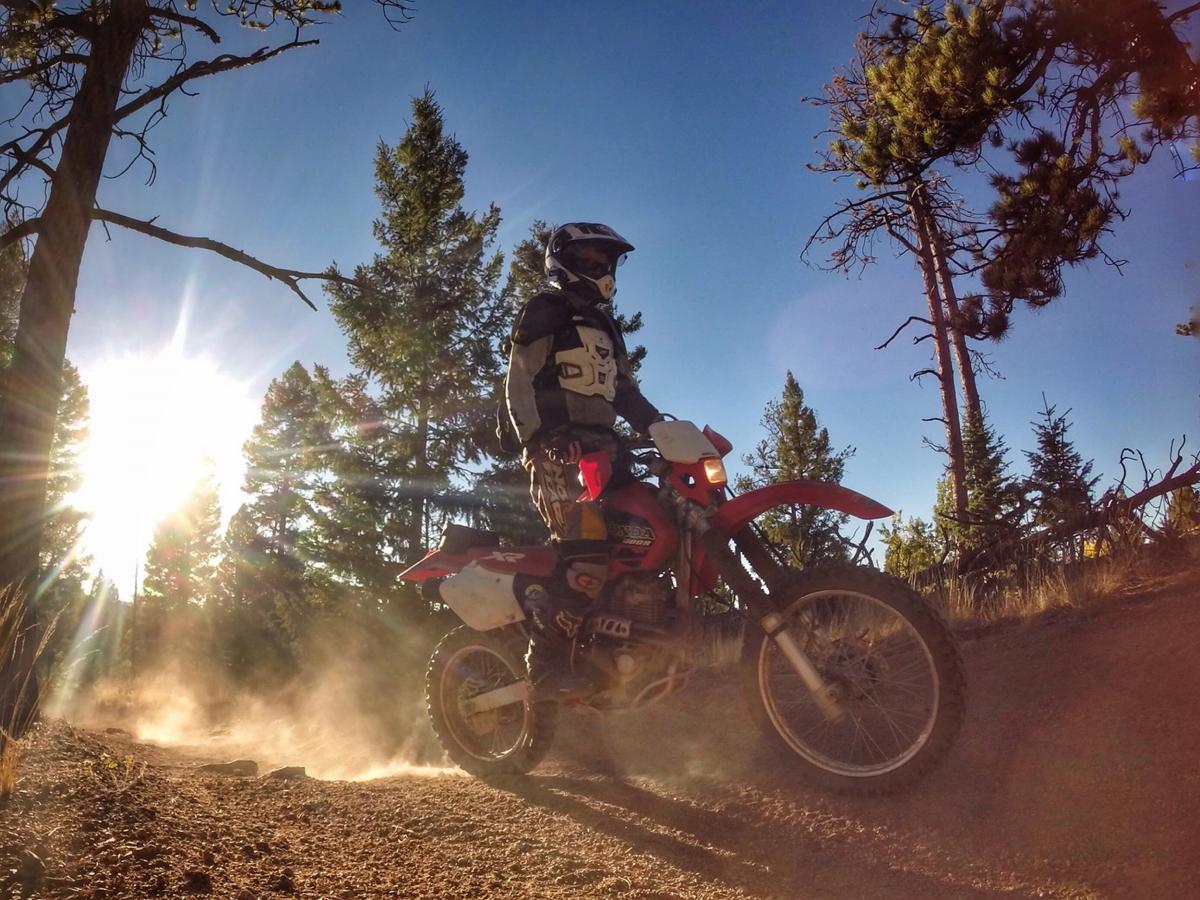 Padre ~ Last winter I bought a new tent, stove, and sleeping pad. Daydreaming and trips to REI were the closest I could get to the high country, but I planned on backpacking as soon as the snow cleared from the mountains. Then the idea got swallowed by "life" (this was a hard summer), until the chance was almost entirely gone. It would have been so easy to let it go entirely, but the Spirit kept calling. I took a three-day solo up into the Collegiate Peaks Wilderness. It proved to be one of the best decisions of the year. The Three Apostles basin is a dead end, and because of that and my mid-week timing, I had the entire valley to myself.
Normally, once camp is chosen, the tent up, water filtered, I immediately set about fly-fishing or peak bagging. But this trip was about soul care—it was a time to grieve the loss of my friend Craig and to find God in ways that quick, hurried prayers in the city don't provide for. The nights were cold, but the days were gorgeous, and I spent a lot of time just sitting and listening. Craig and I met backpacking in 1979, and those early years and trips into the Sierras were the beginning of a lifelong friendship. I wasn't expecting this, but sitting there in a high country basin, drinking in the beauty of the barren peaks, all the memories of years of backpacking in my 20s came flooding back; it was a feast for the soul.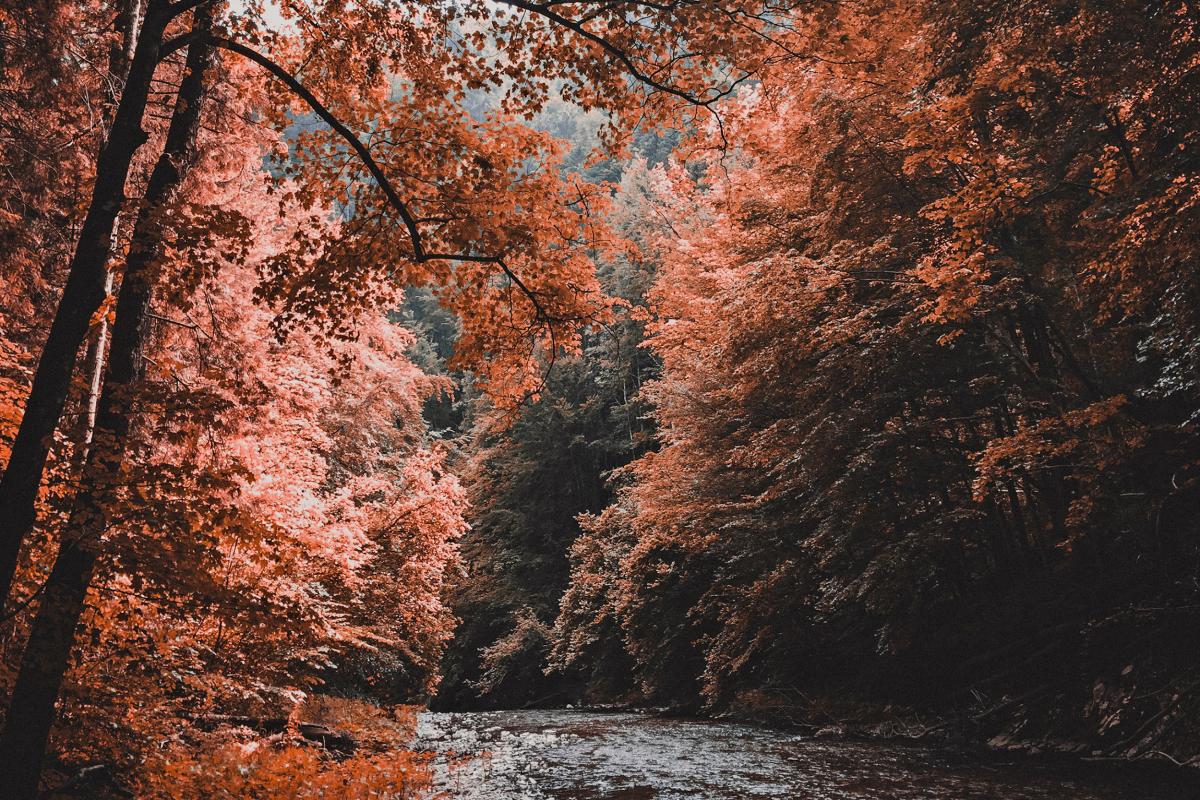 Blaine ~ When I took up cycling several years ago, I dismissed mountain biking on principle, partly because it's part of mountain biking's ethos to be disliked, and partly because it looked like the biking equivalent of alligator wrestling. While roadies turn themselves into human katanas, mountain bikers ride thrashing tanks down dry watercourses. It seemed sort of like the distinction between the Romans and the Gauls. So you can imagine my surprise when I found myself several months ago at the top of a dry trail spackled with midsize boulders, on a mountain bike, watching the trail where an experienced enthusiast had disappeared a few minutes before. It was clear my turn had come, so I mumbled a quick invocation, stood up on the pedals, and pushed off down the trail.
The first hundred yards were uncontroversial: the packed, rolling dirt you see in the background of pastoral paintings. The second hundred were less so: the trail broke into pieces and fell off down a ravine crowded with scrub oaks. The first drop came, and then the second, a staircase of sandstone shelves, and then, it happened. The bike started to bounce. But bounce is hardly the right word. It was undulating, coiling and uncoiling with the ease of kelp on ocean waves. It was hardly like riding a bike—it was like riding a slinky or a panther.
I'll admit it, the experience was greatly enhanced by the adrenaline of new experiences, but still: Riding a mountain bike down rocky hills is sort of like skiing, sort of like wrestling, and deeply addicting. Mountain biking can take you to beautiful places. But the magic of the motion is part of the wilderness, and you don't have to go far to access it. So I pushed off.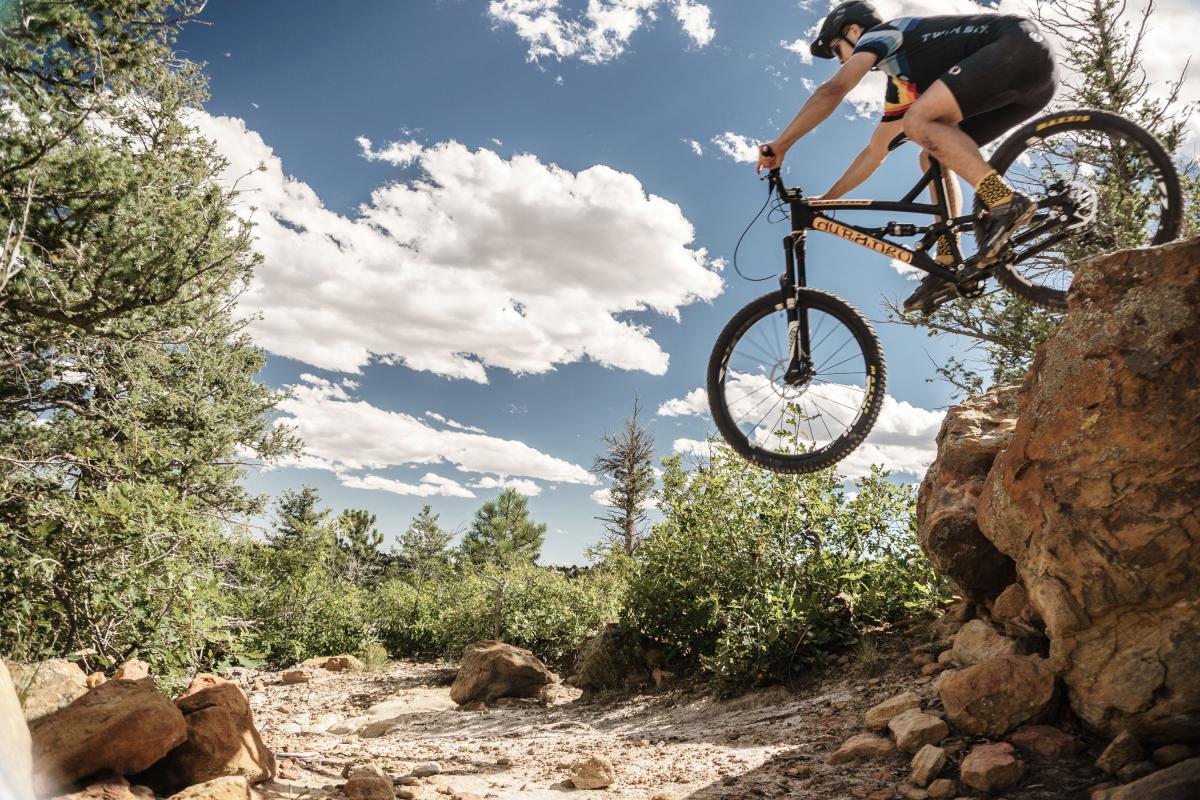 ---
Fall still holds lots and lots of opportunities, guys: hunting season kicks into full gear, and we are chasing elk, deer, waterfowl, and upland birds. The rivers are low and clear, and fishermen of all types are enjoying the secret of fall hatches and runs. Good swells are hitting the beaches. Grasses in the parks are so lush you can play Ultimate barefoot. Ice climbers will have to wait, but fall rock can be wonderful (Moab is stunning right now). And how about that canoe that's now buried in the weeds out back? You know what you need.