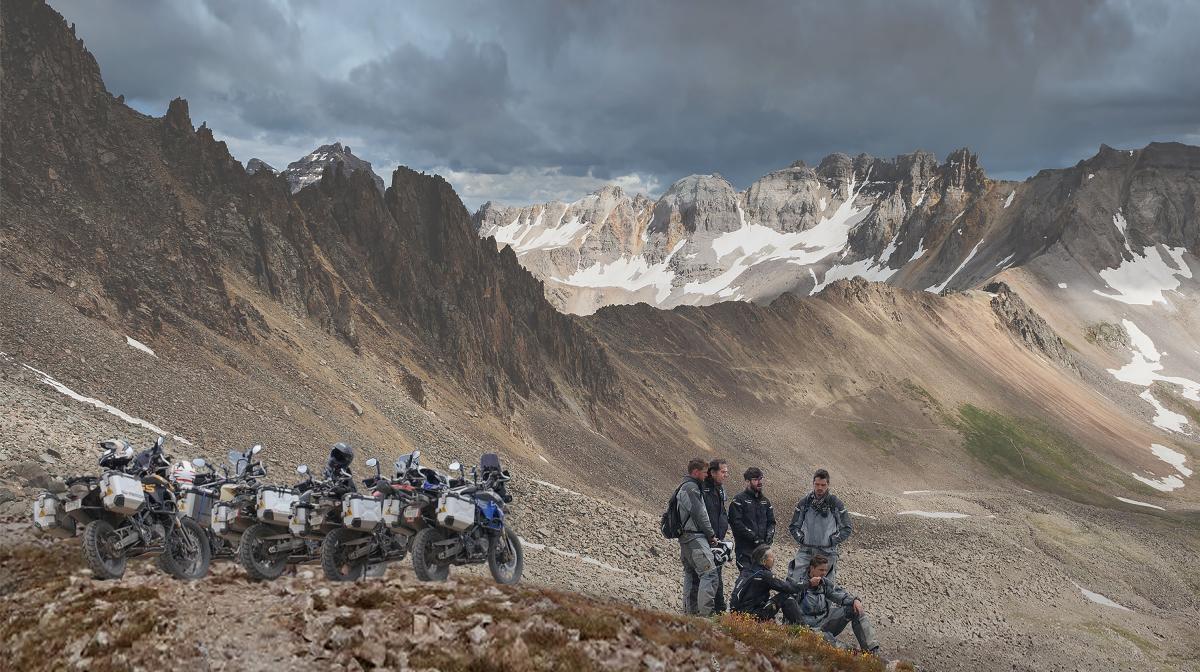 In case you haven't heard, And Sons and Ransomed Heart have a film coming out in a few weeks. We're so excited we can hardly contain ourselves. To share some of that excitement, I've converted a journal entry from the trip into something more like journalism, just to give a window into the project. The film is in theaters May 19. For tickets, head over to astoryfilm.com.
In all, there were thirteen of us. Six on kitted out BMW 800 GS motorcycles, two cameramen/trailrunning enthusiasts, one director, two on support crew, and two drone operators with their three ships, as they call them. Since the team needed to stay reasonably well coordinated while capturing distinct shots, avoiding foul weather, traffic, and bulls, and recording anything spontaneous, we were connected through a scale model of the system used to storm Normandy: SENA headsets and portable two way radios and cell phones and primitive hand signals. It's hardly surprising, then, that our convoy moved like the credence of Israel across the Old Testament, and so while we pulled out for our second day, technically, on Monday morning, August 10th, we pulled out two hours behind schedule for some shots of open country.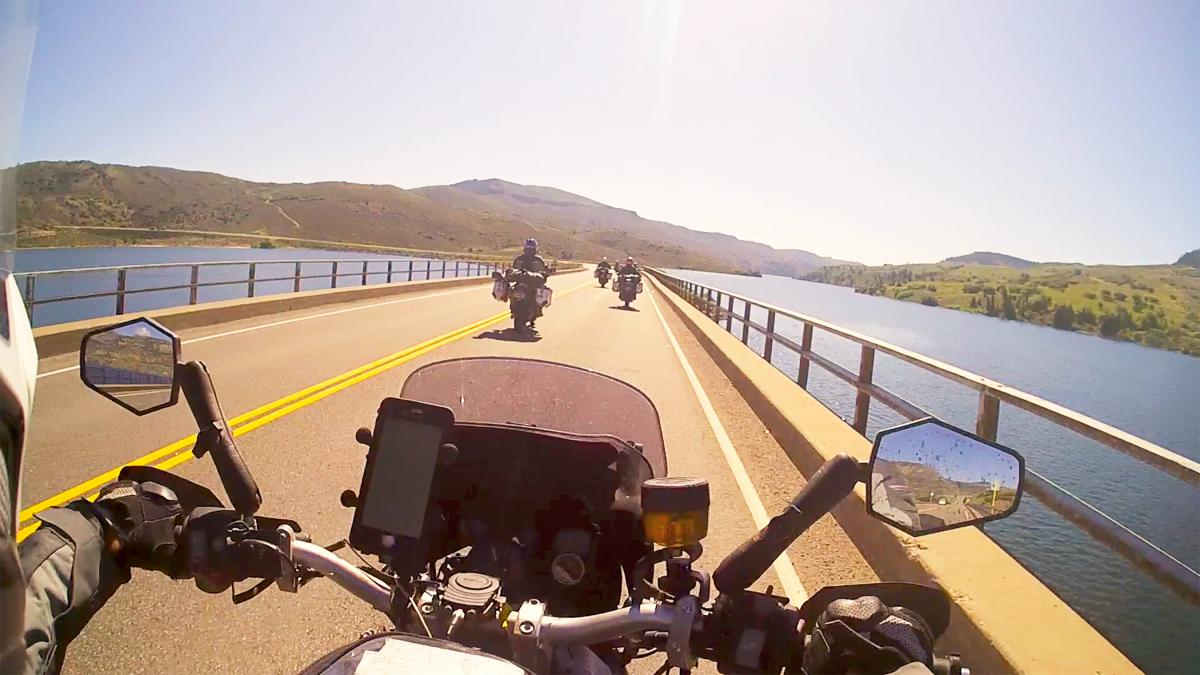 DAY 2
We left Bart's ranch followed by the drone, and then left again, when the first shot failed. We were heading south, way south, to the Sand Dunes, at the tail end of the Sangre De Cristo mountains. It was going to be a long day, mostly on the highway, and it was a fine day for it. The mountains south of Guffy were overgrown with dusty grass and speckled with huge granite erratics. We drove quickly down to Texas Creek and the Arkansas River, where we were slotted to film drone shots of fish on a fly line, if anyone could hook one. The lynch pin, though, was the support crew. They were supposed to drive to Texas Creek, secure a section of river, and wait for us, and it was in Texas Creek that they were not waiting for us, or anywhere else either, at one o-clock in the afternoon. Sam volunteered to scout the dirt side tracks, and the rest of us waited by a highway road crew for cell signal. Ten minutes later, the drone crew rolled up, reporting nothing but empty highway all the way to Cotopaxi.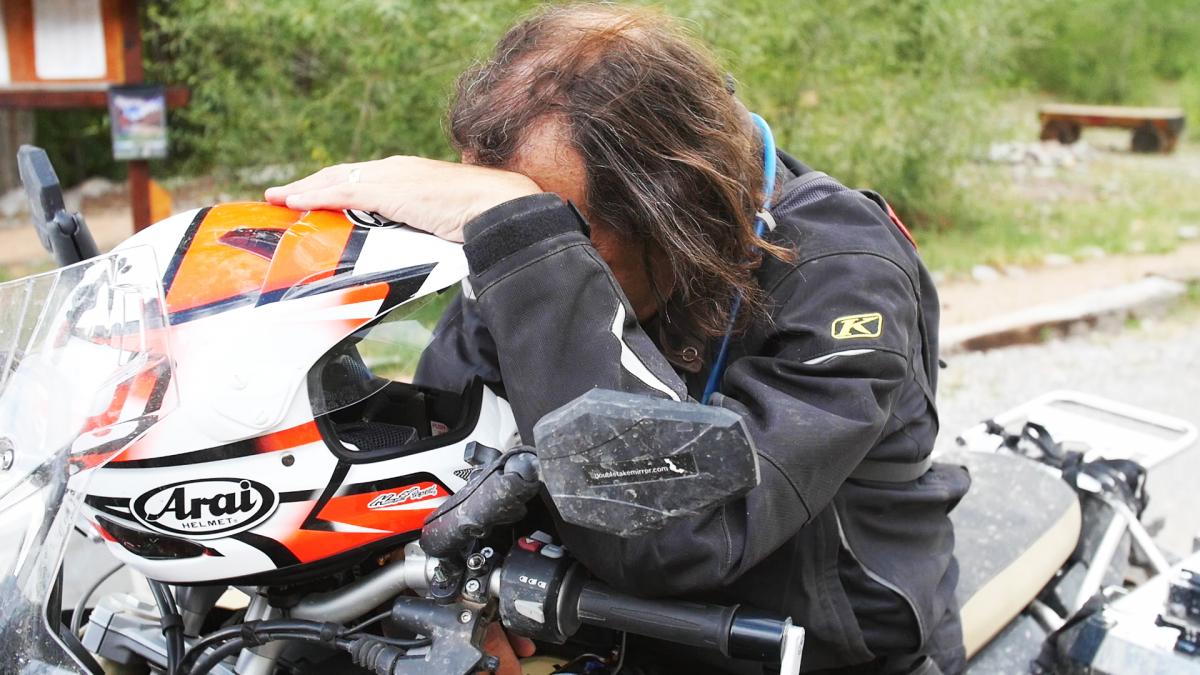 Padre moved away, ambling with the slow strides he employs when communing with the Almighty. When he came back, it was in a hurry. "They're past Cotopaxi," he said. The team took off in a flurry. I have to say, that kind of communing always gets me, even if the cartography of both Testaments is relational: Rebekah and Zaccheus and Nathaneal were all right where He said they'd be, and somehow we've gotten comfortable with those little details. Divinely informed, we drove past Cotopaxi to a nice pull out by the river, where our support team was slicing avocados, unruffled that we'd found them, and full of the caretakers pleasure at our hunger. After lunch, we burned three hours trying to get drone footage of fishermen—an effort whose difficulty will not be reflected on film. In his short stint on the river, Jon flayed the water with a new rod, and Sam, who I'm not even sure had tied on a fly, shouted down, "Hey! Jon! I don't always flyfish, but when I do, I make groundbreaking films!"
From Cotopaxi, we drove on through Salida to Hayden Pass, and then down the 285 toward Monte Vista. Somewhere along the 285, there's a gator farm, I mean an alligator farm, which, on that particular Monday, was hosting a gator wrestling tournament. Opportunities like that don't come every day, and so we hurried down the 285. Of that road, there's not much to be said, except that it's the drivable variation of a scatter plot, and it was paved by Bruce Springsteen fantasists, who believed that the best highways are empty and lead nowhere at all. Even so, and despite their best efforts, you come, eventually, to the many oddities that litter that highway as though cast off from an exodus of idiosyncrats. The 285 improved with the hour, though. At half past five, the emtpying highway was rouged almost red in the thickening light. To the east, the sand dunes were splashes of flame. We barreled down the highway to the ramshackle outbuildings that marked the gator farm, ten minutes before close.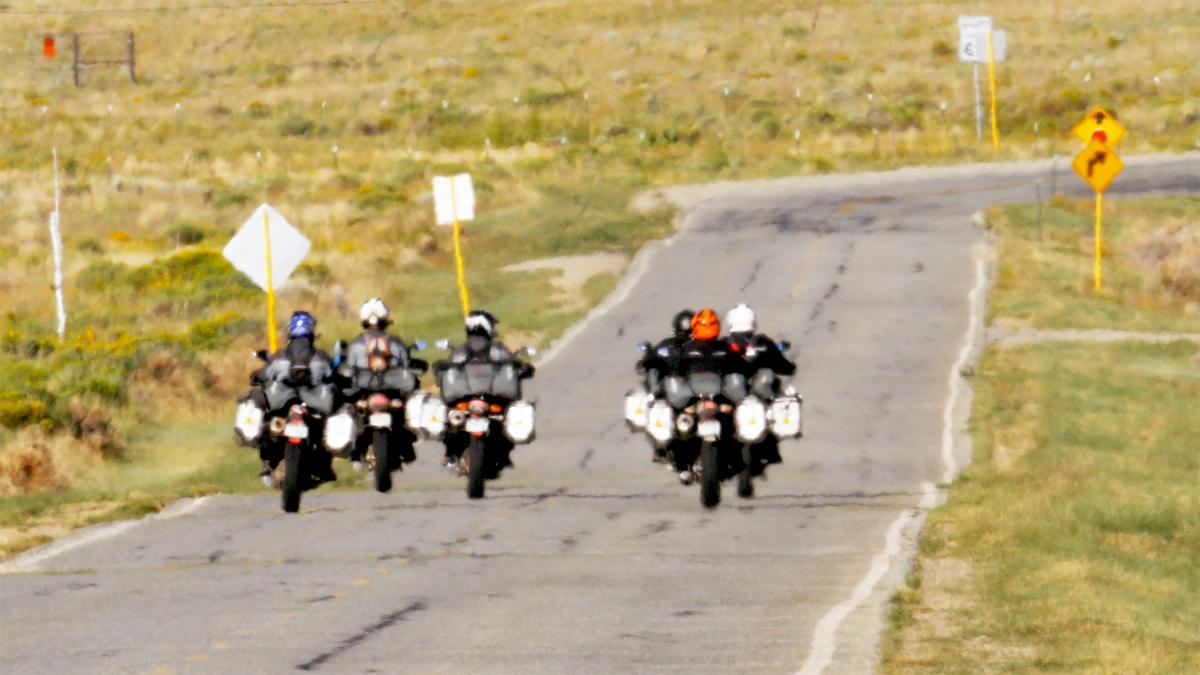 On the dirt road in, Sam and Jon throttled hard, spraying gravel and burning away like the low-level superheroes they in fact are. Padre looked over, shrugged, and raced after the pair, and the film crew pulled in with the what-the-hell-is-it-now? look they wore with the same regularity we did our motorcycle gear. The lot of the farm was empty, except for a few domesticated turkeys. Their clam facial expressions belied the comic danger of their condition: all around, shallow pools of standing water promised reptile ambush. Padre spread his arms and shrugged. "I guess we film the signs and go," he said. Dave, though, had spotted an open door. In an instant, he and Jon and Sam and I were ducking past a sign that boasted not one incident free day and into a lobby stuffed to bursting with alligator paraphernalia.
The woman at the desk gave us a wave. "We're, uh, the film crew? We called ahead." She squinted, gave us a Just one second signal, and vanished into the back. A moment later, Anakin Skywalker came through the door and handed Jon a four foot alligator. The gator, it turned out, had lived some years as a pet, and was comparatively tolerant. He smiled amicably for the camera, befriended Jon, and we left in five minutes, the only on-schedule shoot of the trip. Really, though. I have nothing but praise for the ingenuity of that farm. It was born from a stack of moldering tilapia who needed to be fed to something and now houses upwards of 300 alligators, not one of whom busted out, fought Giant Shark, chomped Hook's leg, or otherwise slaughtered a wildabeast. What a decent place.
From the farm, we drove to the Sand Dunes, and down to our dauntless support crew.