How we work, what work we do, how well we use the materials we use are all questions of the highest and gravest religious significance. In answering them we practice, or do not practice, our religion – W. Berry
I love bikes. I love to build them as much as I like to ride them. Consequently, my wallet is more affected by bikes than the size of my legs, but you get the idea—bicycles are my passion.
Over the last six years, I've become more and more fascinated by the beauty and function of bicycles. My most cherished bike is a titanium Litespeed that was given to me by a retired psychiatrist named John whom I met while touring the Pacific Coast. One year after I finished the tour I received an out-of-right-field email from John. Four days later the frame showed up at my doorstep. Prior to me, John had ridden his Litespeed over 20,000 miles, and he asked me if I would continue its legacy. What's most beautiful about the bike isn't the way it looks or its components. It's the story, the history, the connection.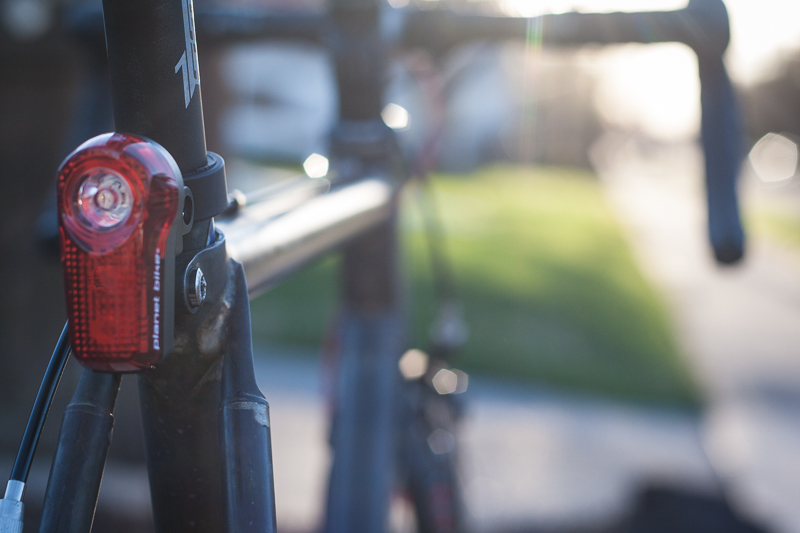 [I started] with touring bikes because I wasn't sure of my skill. This way if the bike broke, hopefully the client would be far away from me. - Matsuda Shikou
Once I had basic bicycle maintenance down I moved on to building bikes from the frame up for anyone who would let me near their bike with an Allen wrench. My dream, though, was always frame-building. I wanted to truly build a bike from the ground up—from building the frame, to lacing the wheels, to crimping the cable's end caps—the grand signifier that the bike is complete.
I took the next step toward my dream by building my first frame in March. I chose to build a lugged steel frame for a couple reasons. First, a lugged frame is the cheapest route into frame building. No welders or heavy machinery necessary; head to your local Home Depot for an oxy-acetylene setup worthy of any weekend warrior's garage.
Second, a lugged frame is the easiest form of frame-building to learn. Lugs come in sets and those sets come with mostly rigid angles. With a lugged frame, your biggest worry is frame alignment. Mitering the tubes doesn't have to be perfect and brazing steel is far more forgiving than welding aluminum if you have no experience in either.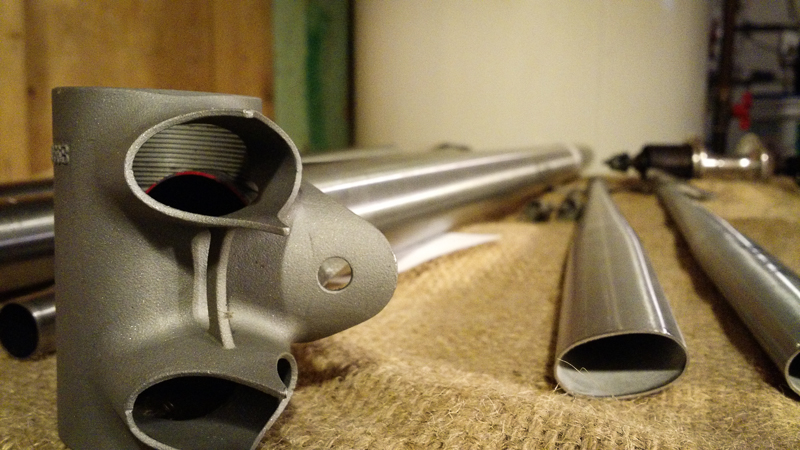 To put it lightly, I was bright-eyed and bushy tailed when the tubes and lugs came in the mail. It was the first step toward my dream and I was stoked. Mitering the tubes was a breeze. I'd make a rough cut with the hacksaw and then smooth and round the tube with a hefty dose of grinding.
Side note: If you want to feel cool or impress people, grind metal in front of them. Sparks, noise, metal dust. It's low-hanging fruit.
The next step, brazing, is where things went downhill. I knew it would be challenging and that there would be a learning curve, but I wasn't any good. And it was discouraging. The more I brazed, the more I began to lose interest in the whole project.
Not only was I not good at it but I didn't really like to do it. To put it lightly, production came to a halt. I'd get home from work, look at my half-finished frame and then at my Litespeed. Nine times out of ten I'd reach for the chamois butter rather than the torch.
What started as my first crack at my dream I'd been carrying with me for years, became a burden to finish. My plan was to have the bike complete in two weeks. It took two months.
Here's what I learned:
Be okay with changing dreams. When we're in high school and college we are encouraged to dream. Professors encourage you to explore potential careers. Advisors ask you to think critically about how you can help the world. And if your Christian college was anything like mine, Fredrick Buechner's quote on vocation holds the same weight as the red letters in your Bible: "Vocation is the place where our deep gladness meets the world's deep need." Throughout my project two things became very clear—I needed to be patient with myself and I needed to be okay with changing dreams and shifting priorities.
You're fresh out of college, you finally have some free time on your hands—and maybe a little money—and you want to start carrying out all of the dreams you never had time for when you were in school. I think this is okay as long as we remember that we have ¾ of our life left to do so. And, as the saying goes, Rome wasn't built in a day.
As we get older we may find that our dreams shift a bit. Don't get me wrong—I still love bikes, but I love my fiancé more. I'm starting to realize that allowing my dreams to shift and evolve doesn't necessarily make me a procrastinator; it may actually open my life up toward the communities, jobs, and activities that Jesus has invited—and will invite—me into.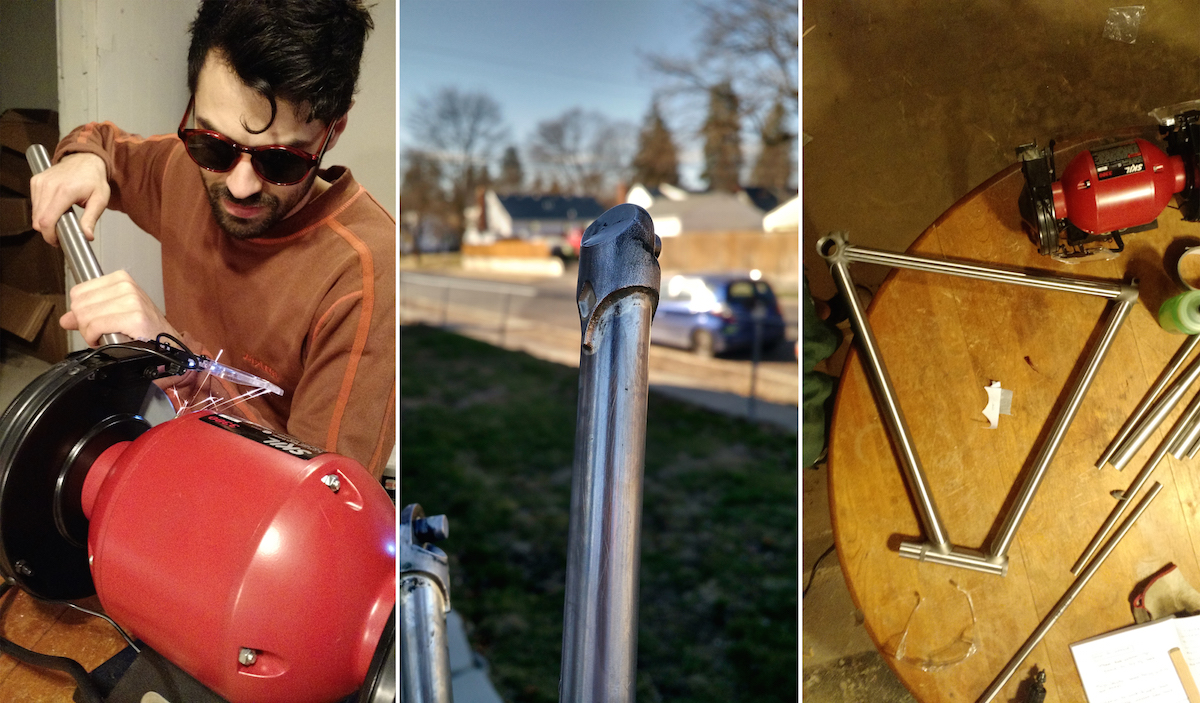 Also, pursue learning before you pursue excellence. I love the romance behind a maker and his craft. A small-batch distillery. A cobbler still holding onto forgotten techniques. A methodically planted vegetable garden. It's one of the things that most attracted me to building my own bicycle frame. I had this vision of me slaving away in a canvas apron making sure every detail was just right.
Steve Jobs may have been the poster boy for narcissism but he had an eye for design, and he learned it from his father. His dad, Paul, once told him, "You have to make the back of the fence that people won't see look just as beautiful as the front...Even though others won't see it, you will know it's there, and that will make you more proud of your design."
Yes, there is beauty in pursuing excellence whatever your "craft" may be. But setting unreasonable expectations right out of the gate may end up producing more discouragement than drive to keep going (Example A: Me brazing.). Strive for goodness. Be an artist in your own way. But even here, Jesus' grace extends and there's a reason most true craftsman aren't 23.
Just enjoy the process.