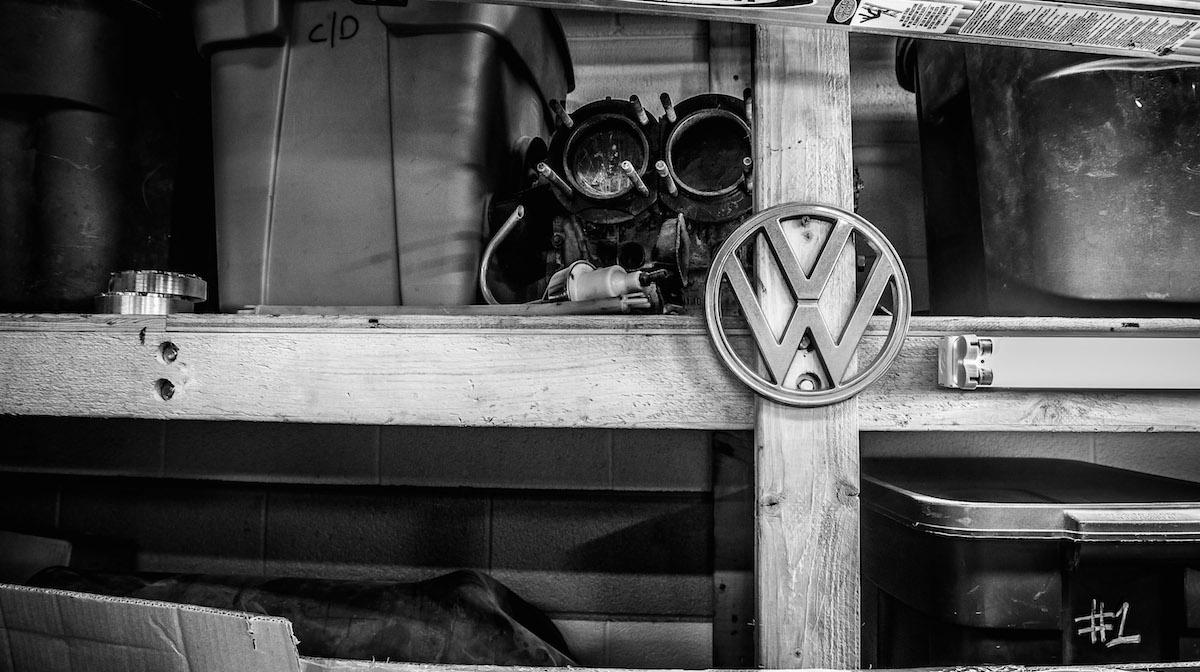 Under the Hood with Jeremy Vreeman
Editor's Note: It started with a Baja bug project in 2007. We were converting a classic old '68 bug into a "Baja" off-roader, and we needed some help before we tore the thing apart and couldn't get it back together.
That's when we found "Yoda," as we call him. An expert in the world of "air-cooled" early VWs. Jeremy Vreeman does mostly high-end restorations—bumper-to-bumper projects that take old beaters and turn them into stunning cars, inside and out.
A few years later, we took on the restoration of a '73 Thing, and it was back to Yoda. We love his shop so much—and his story—we thought we'd share it with you.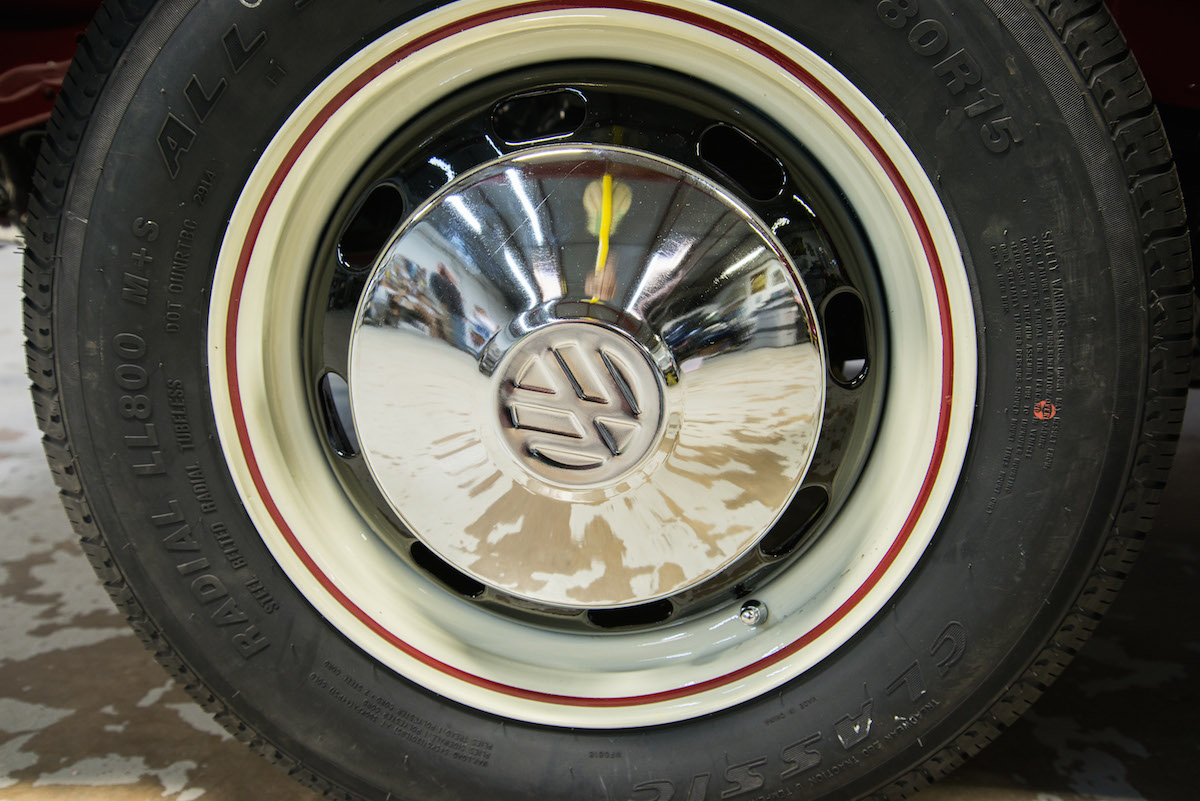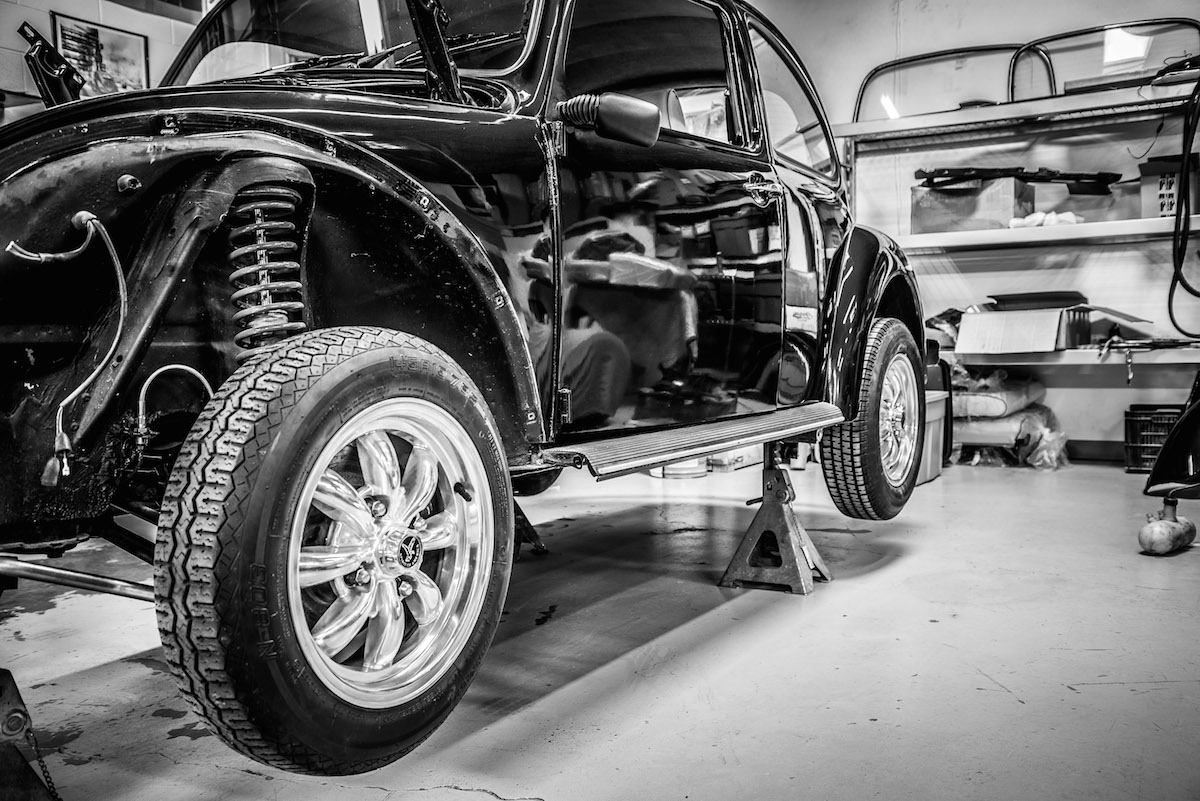 And Sons: So—how'd you get started? Wasn't it working with your dad on cars?
Jeremy Vreeman: Yeah, my dad did a fair share of that growing up; I was always the guy helping. He bought a brand new Beetle in 1970, a convertible, drove it for eight years in Chicago, through Michigan, Iowa, and salt just killed it. So he put it away sometime in '78 and it sat in the garage. I came home from the hospital in that car; the legend is I may have been conceived in that bug, too.
AS: Wow.
JV: Right? One day in high school (my freshmen year) I'm cleaning the garage and I unearthed the car and was really fascinated by it, and my dad said, "Go nuts." I'd go to the library and check out service manuals (this was before the internet so I couldn't just "Google" anything).
I learned whatever I could. I called old dealerships and talked to old techs: "Hey, how do you do this… how do you do that?" I spent five or six months disassembling his car after school and basketball practice. Nowadays I could do in about a day what took me six months.
I got hooked. I can't really explain the irrationality of how I immersed myself or why I immersed myself. I would just read and learned whatever I possibly could.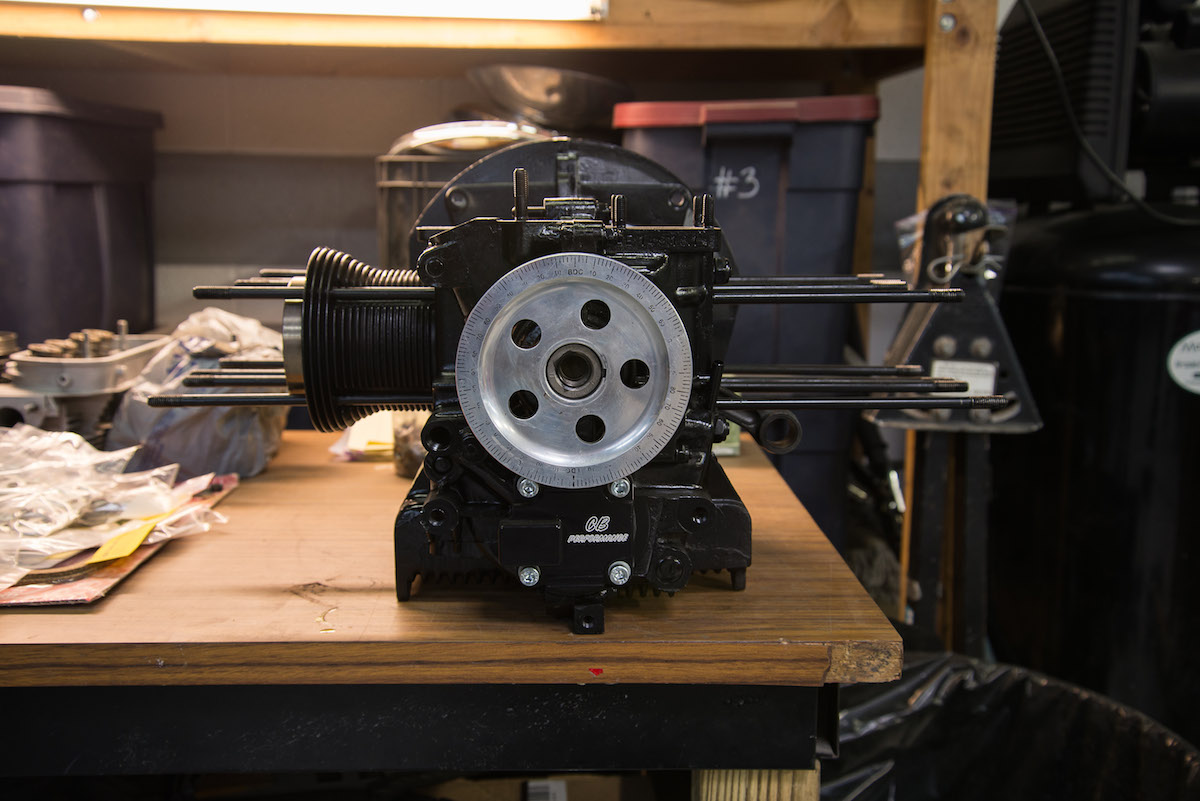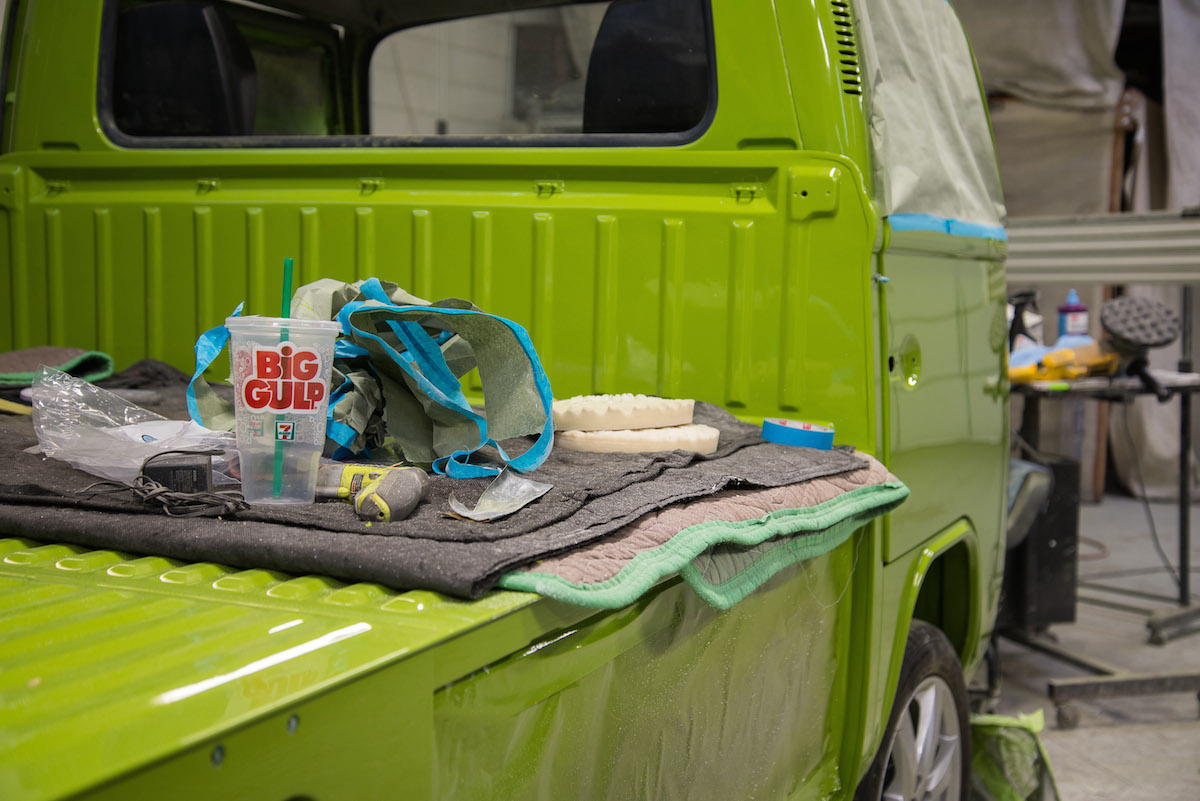 AS: So when did you open up a shop?
JV: I incorporated my first business my senior year in high school, called Mr. VW's Auto Services. I did minor auto repairs for students and friends and whatnot. Even then I tried to stick primarily with Volkswagen, and at that point it was more service and repair than restoration.
Once I got into college I got my first couple restoration contracts. I restored a car for one of my buddies… we actually used my '74 Beetle to drive from Chicago to Boston to pick up a car and pull the new Beetle behind my '74 all the way back to Chicago.
AS: No kidding.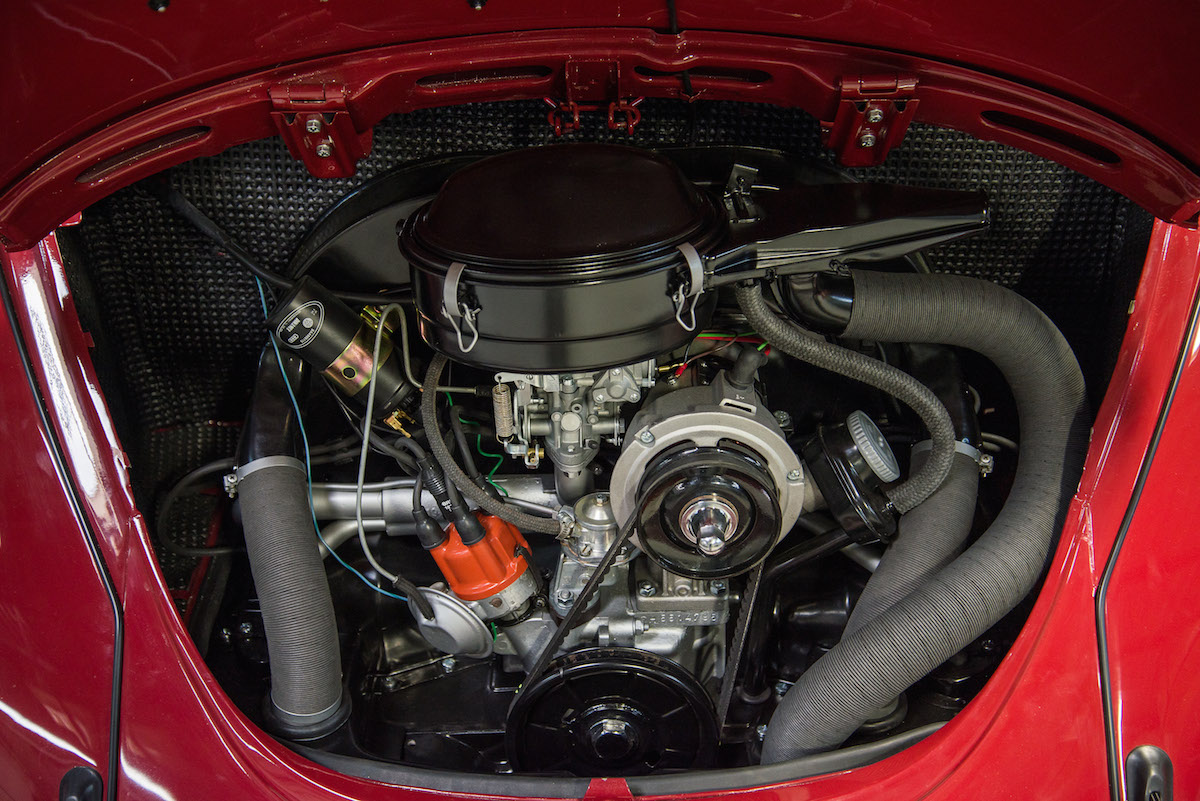 JV: Right, so that paved the way. This is a '69 Beetle. Total restoration. 1600 single-port completely rebuilt.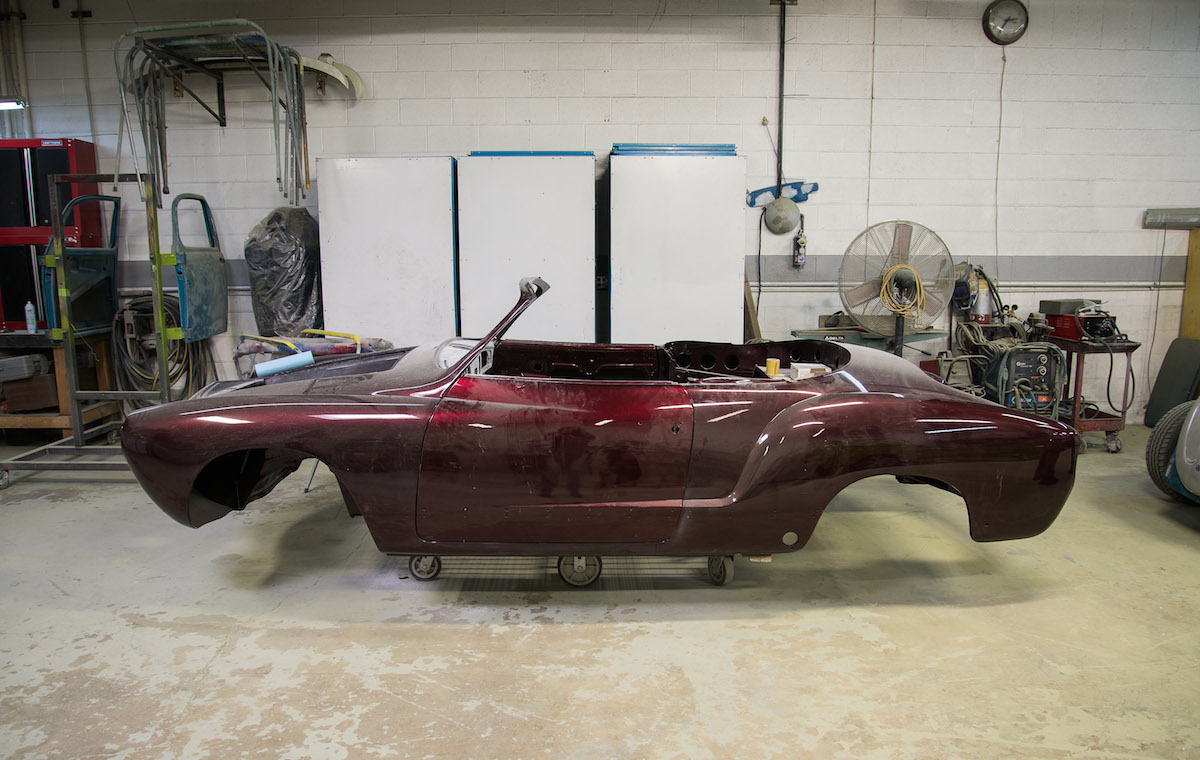 JV: This is a '64 Karmann Ghia. Full restoration; it was a really rusty car. This is going to be a really, really cool car. Total Red 9 aftermarket suspension, double wishbones in the front, rack and pinion steering like a Jetta would have, disc brakes; we had custom wheels made for this car. Air conditioning.
AS: What's this going to run?
JV: In the $100,000-$125,000 range.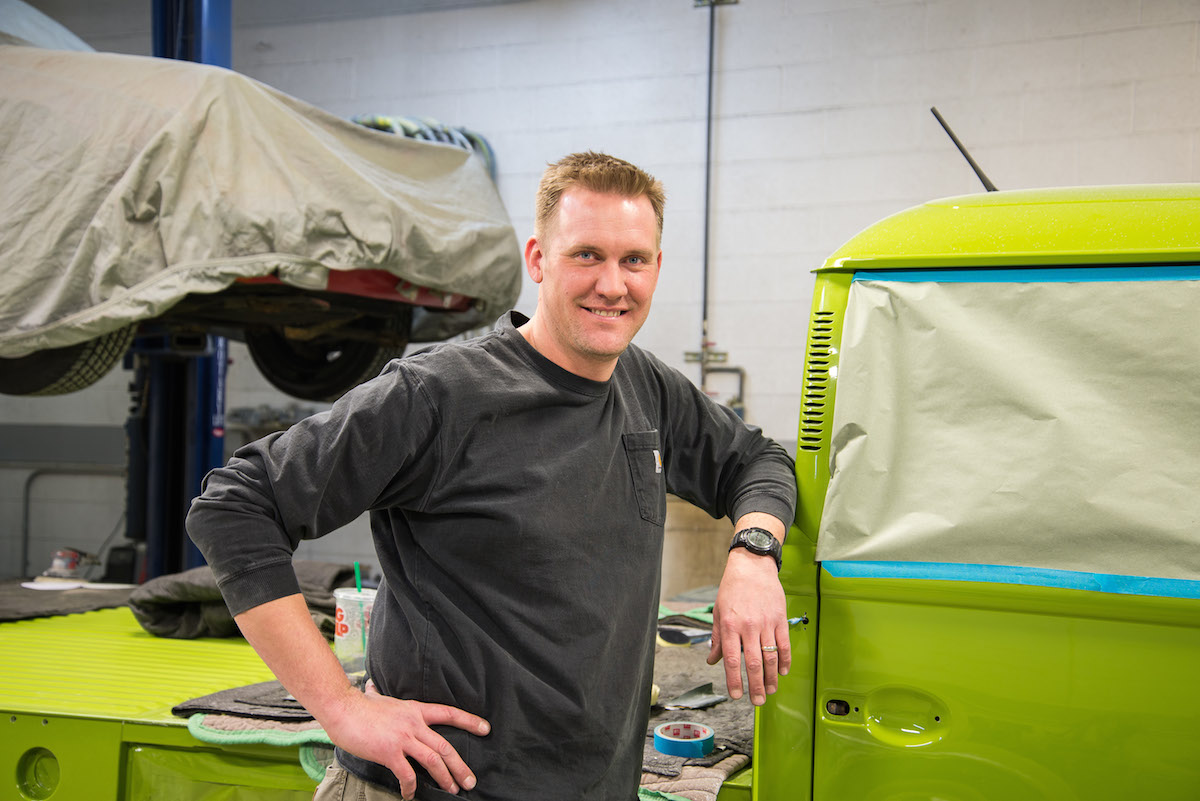 AS: And this cool thing?
JV: This is a '76 single cab from Bermuda, full restoration. Very rare model. They stopped shipping these to the US in '72. This one spent its first ten years in Italy, then a guy from the UK bought it and shipped it to Bermuda. Total project takes about nine months; this gets shipped out in two weeks.
AS: What's the ticket?
JV: Mmmm… about $85,000.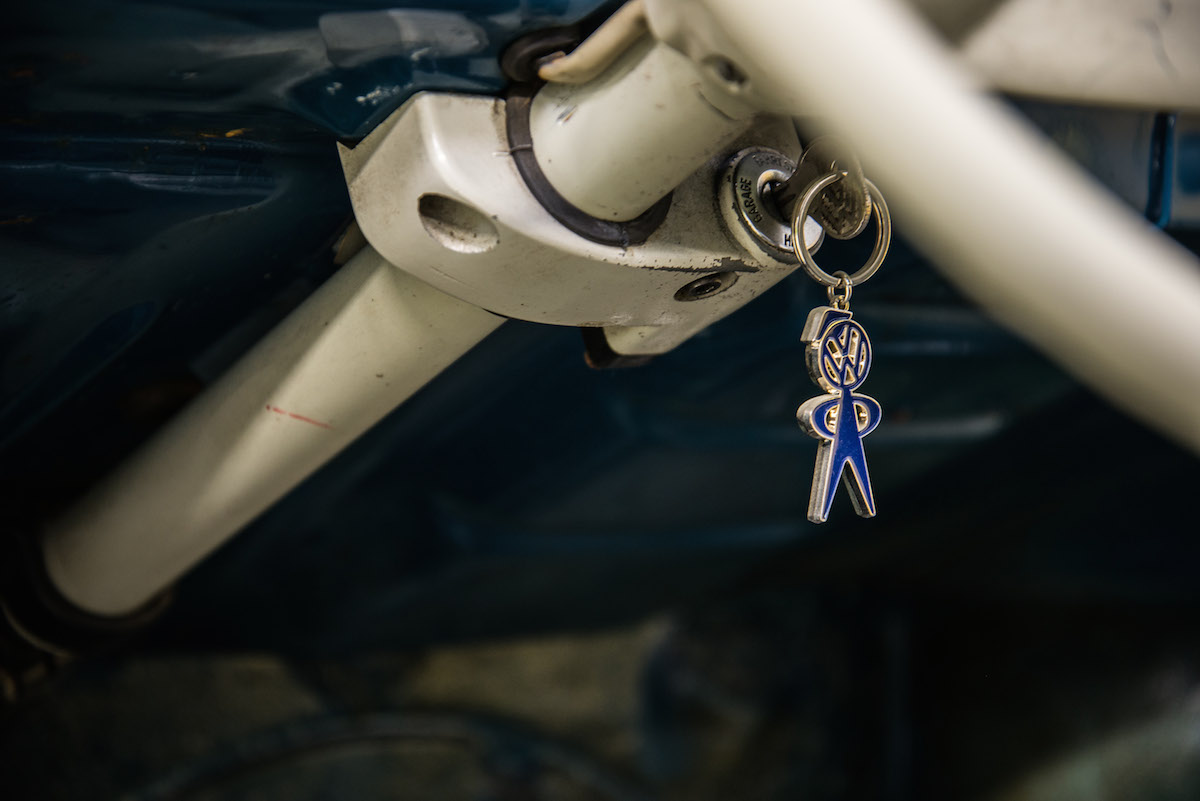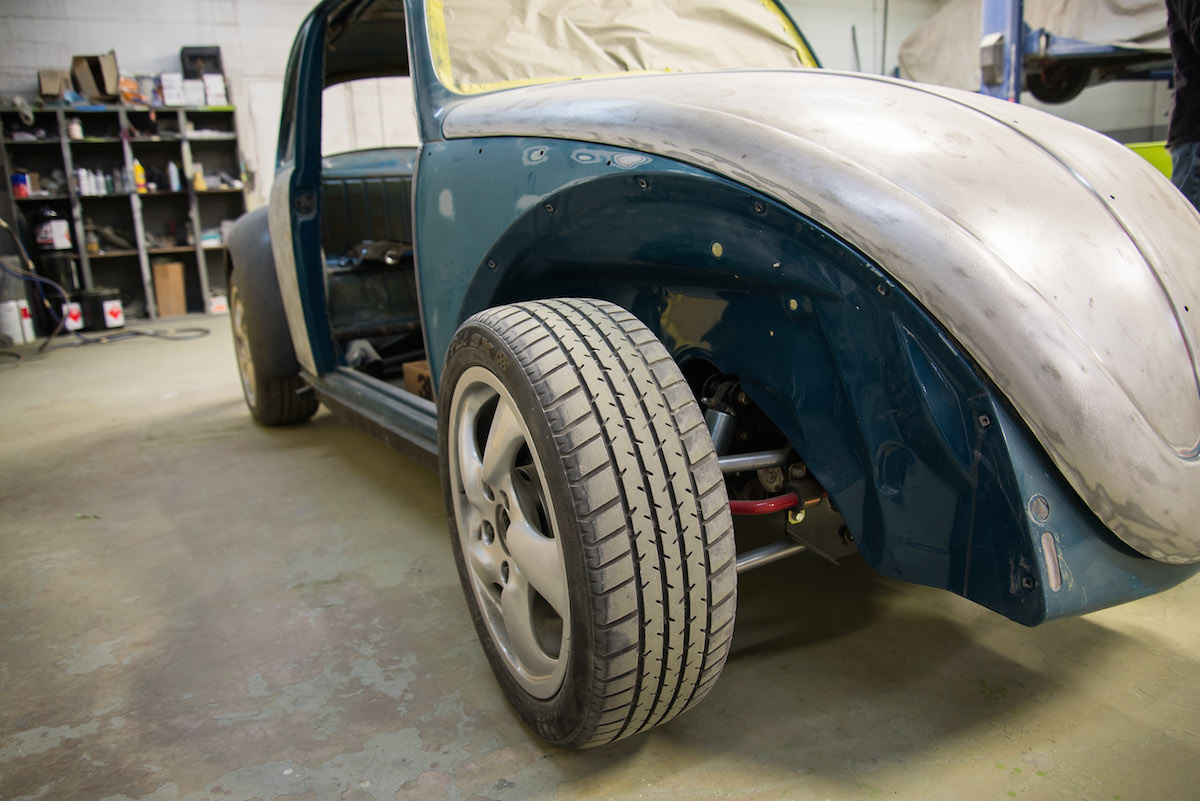 AS: You also have an interesting part of your story—what you do for relaxation, and fun.
JV: [Laughter] The singing, you mean?
AS: Yes!
JV: I sing in the choir at church. My wife and I also both sing professionally in the Colorado Vocal Arts Ensemble. I also do weddings, funerals, special church services—Easter, Christmas—that sort of thing.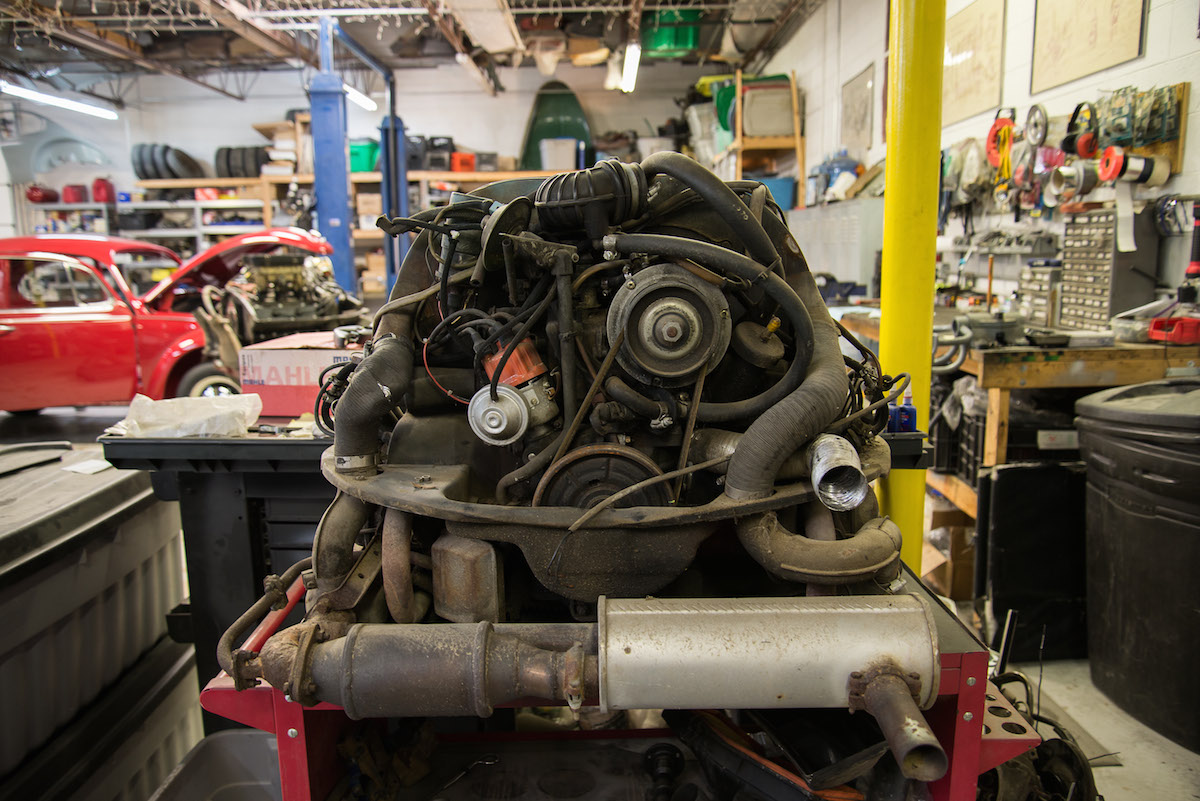 AS: Cool. We have a hard time picturing you in the choir, but, hey—groovy. Now back to boring-out engines and rebuilding chassis—what's your biggest joy at this point in your career?
JV: My biggest joy is the satisfaction I get when somebody comes and gets a car that I've literally hand-built and they fall head over heels in love with it and they drive away and they're happy. That's still where I get the most joy. I really like doing things with my hands, so I think second would be firing up a brand new engine that you just built for the first time. I love that. I've done hundreds, but every one is still just, "Sweet! Another one that just started up."
A lot of joy came early on in just learning how to use certain things, how other things worked, like how an engine works for example. My dad never ever discouraged me from learning that kind of stuff—just going out in the garage for an hour and getting my hands greasy. I didn't even know what I was doing, but my dad always encouraged me about this path.
He never stepped in and said, "Oh, don't do that—you'll never make any money!" Instead it was, "Alright, if that's what you want to do, let's go. You want to move to Colorado? I'll pay for your moving van." That's what he did. I love my dad. I owe him a lot. I'm here because of that.
And it all started with this little car.