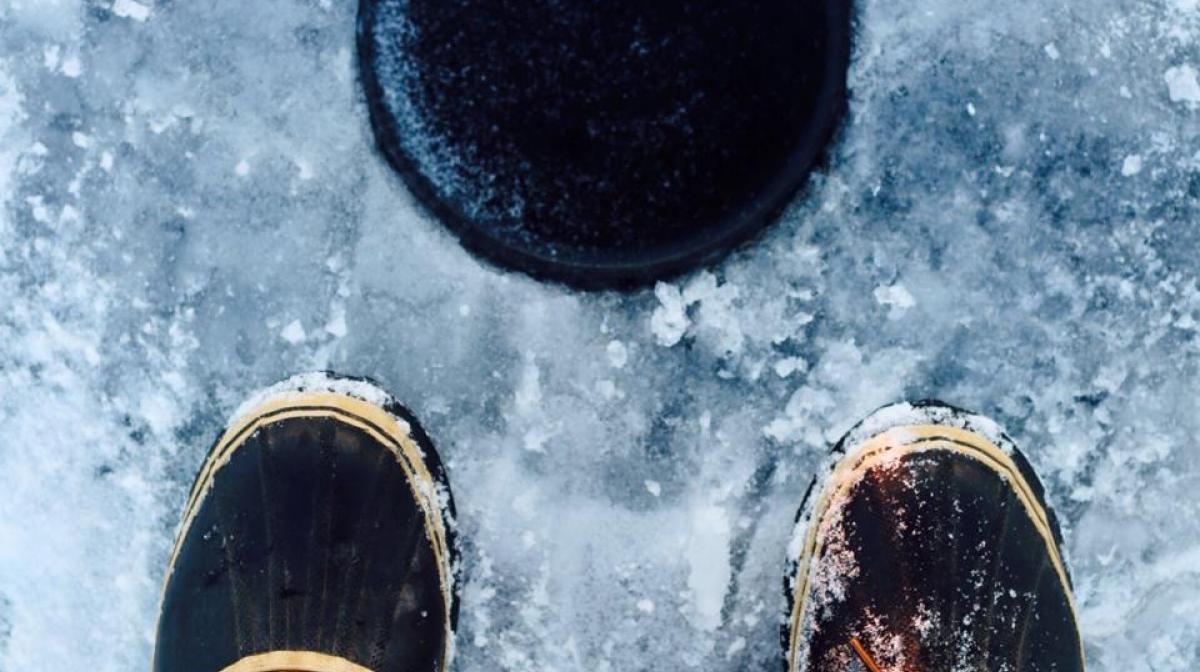 We know.
It's bait fishing. And not only bait fishing. Bait fishing in a hut. On ice, oh, holy trinity. Through a little retina cut down to the water. Bait fishing for—well, whatever is down there. Trout and whitefish in the west; walleye and muskies farther east. Maybe perch–which are a thing, apparently.
First of all, don't judge. Even in the summer, we can't all fly-fish all the time. I once beat Sam in a bass derby 10-1 on power bait, and I say it with pride. Second, it's February. The world has stopped being made of anything but ice. And third, it's going to be February for some time, and March after that. The wild is now utterly inhospitable.
Once a year, people are permitted to return to their nomadic roots. Make pop-up villages. Survive on jerky. Turn propane tanks into woodchip stoves. The irony alone of a frozen desert crystallizing over a trout-stuffed lake makes it worth giving ice fishing a shot.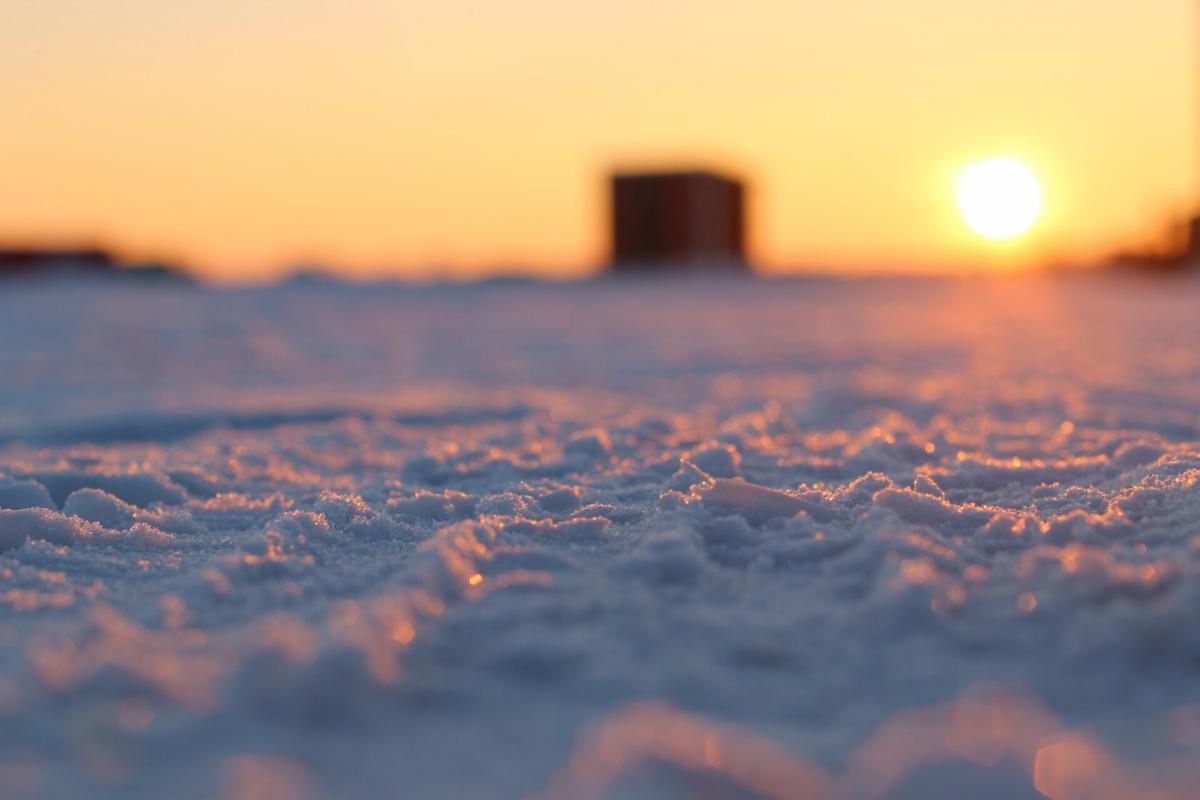 As far as I can tell, ice fishing developed according to two traditions. The first is communal: desperate friends out on the ice harnessed to an empowering bottle of bootlegged hooch. The second is solitary: the Finnish fisherman and his eight-inch well, wondering, How did this happen to me?
We endorse both. In the first case, it is good to suffer together, because, as Stephen Ambrose wrote (and this is a quote, so don't write us), "It is a soldier's right to bitch." Besides, if you were alone, you'd still talk, only to yourself, and that'd get people wondering.
Second, solitude is a necessity, and no one is going to follow you out onto the ice. Not if they weren't oriented beforehand. So ice fishing represents an enforced time of solitude during which you can actually read Wendell Berry's The Art of the Commonplace, or David James Duncan's The River Why, or steep in the unrelenting, near brutal beauty of harsh landscapes. It's a desert afflicted by seasons.
I had a conversation the other morning with a student of divinity (try that title on for size) who corrected a longstanding misconception I held on deserts and on the role of tribes wandering in them. They are not, it turns out, the space of propitiatory affliction I'd imagined (wander the desert and let a few generations die out). They were instead the space into which God called an individual, or a people, in order to get their attention.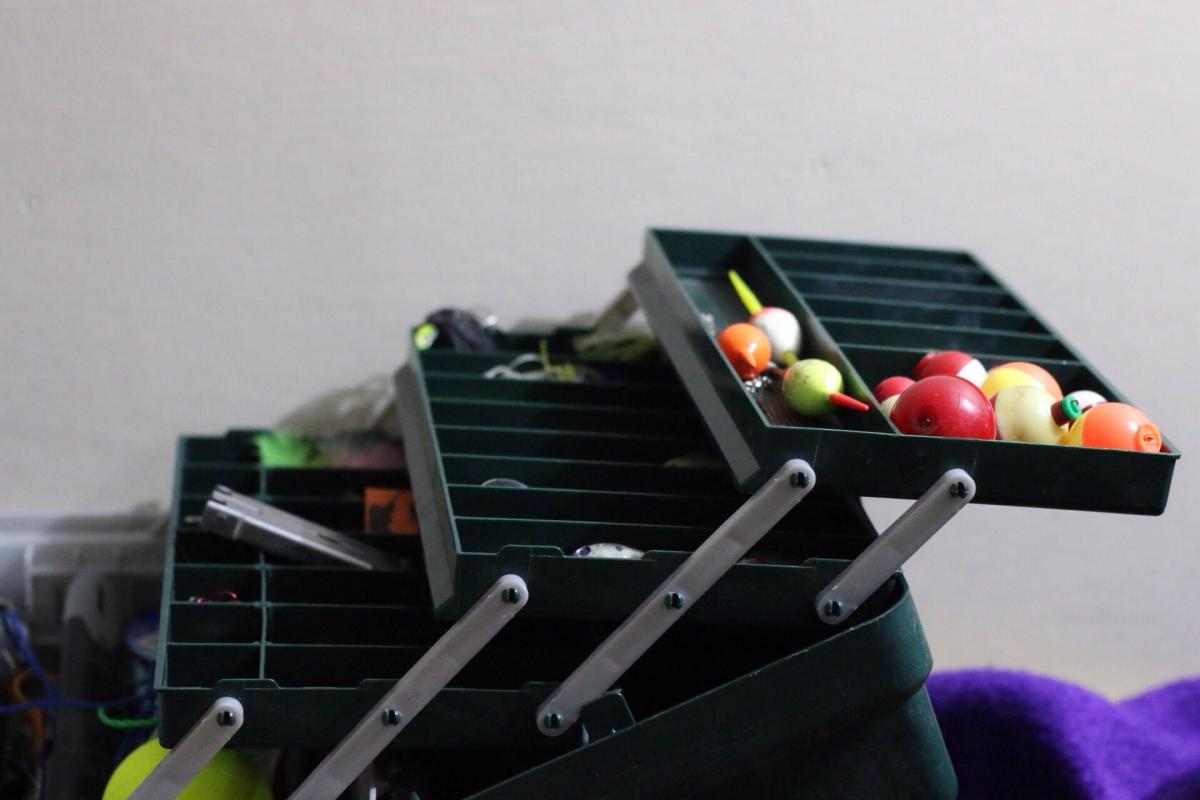 For all its silence, the desert is a vocal place, and hot, cold, or somewhere in between, the desert is still sanctifying. But it's sanctifying because it's the place in which God speaks, ramshackle hovels with one eye looking at the ice included.
Now. The ice fishing in the Pacific Northwest is renowned. In the Midwest, it's just shy of legendary.
In Washington there's Eloika Lake, only 7 miles outside of Chattaroy and only 7 miles from the Mulz'z Shed Bar which I've never entered, but I've seen, and its abandoned-mineshaft quality is almost irresistible. There's also Hatch, Williams, Hog Canyon, and Fourth of July, all trout-managed winter lakes. There's Diamond Lake in Oregon, of course, but also Piute Reservoir and Mud Lake, which are better.
North Idaho has Hayden Lake and Cocolalla Lake and Idaho cold savage as a street dog. Minnesota, so far as I can tell, is just one big lake periodically sown with life. It's hard to give a hot list, but if you throw ice fishing into a search engine, you'd be off to an auspicious beginning.
But that's just a beginning. Winter is packed to the corners with ice-covered lakes.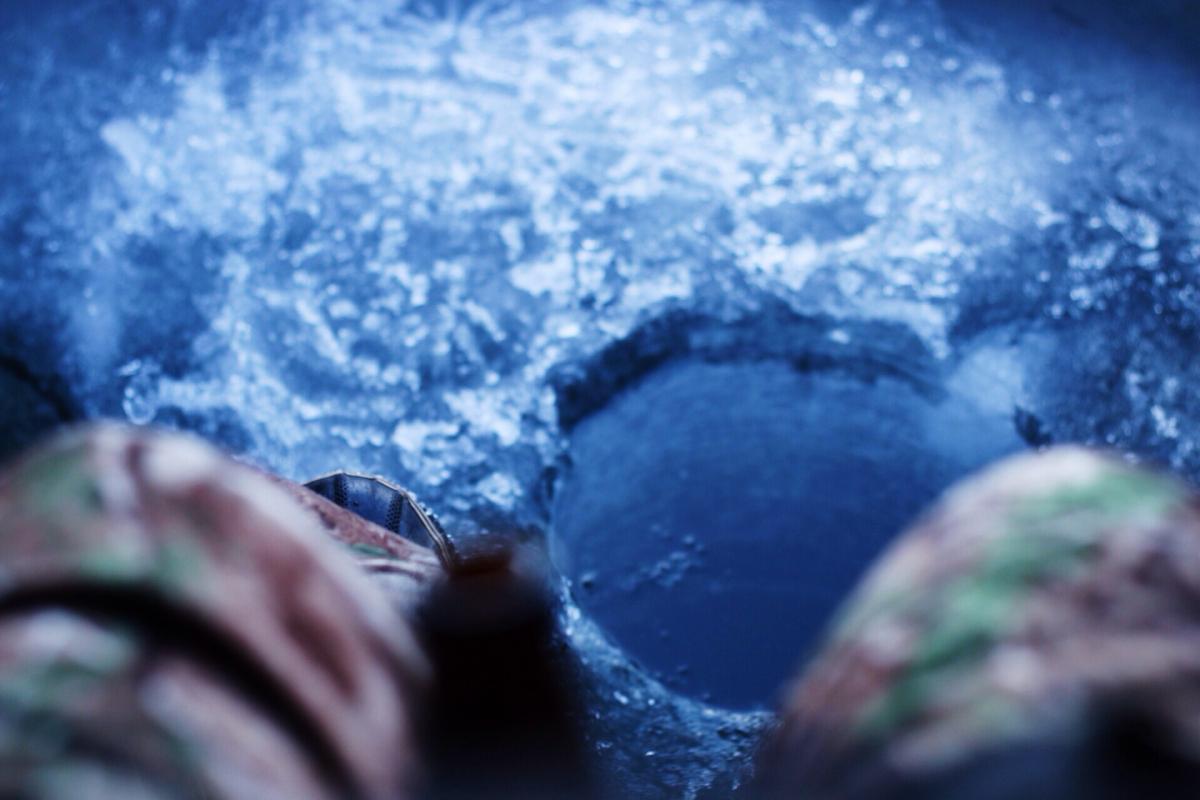 What you really need is ambition and a heart like a furnace ("For thy love is a consuming fire"). There's equipment too, but it's stuff that comes as a consequence. First, we all need to get hooked on ice fishing, or at least on the idea, and build some momentum with which to clear road blocks.
What next? Well, as every man lost in a Jack London sketch knows, you need a shelter. Ice fishing can be done in the open air, but we don't recommend it. It could be argued that first you need ice, (four clear inches to walk, six for sleds, sixteen for a car, but why not just park?) but you can have that without fishing, so let's keep our carts and horses clear.
With ambition and the ice that already existed, you need a way to get the one through the other. This will take the form of an auger, or an ice saw, or a chisel/hatchet. Imagination's the name of the game. It's possible you'll come upon someone else's hole just frozen over, and I'm sure there's a whole tribal etiquette for dealing with that kind of thing. I've heard enough stories of trappers shanking one another to move ahead on that scenario with caution.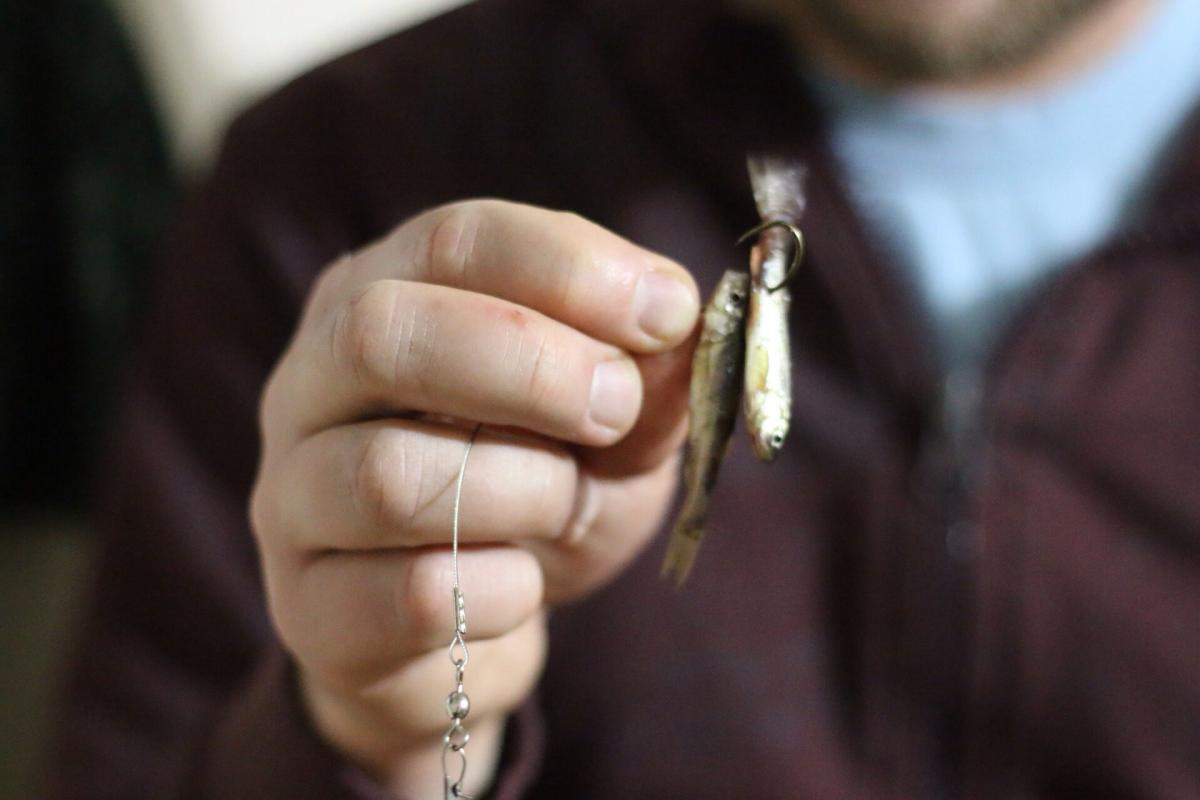 Even with your hole bored, there's no guarantee it won't freeze back over, and to keep that beast at bay, you'll need a pasta server, the formal name of which is a skimmer. Then there's tackle, and after poles and reels and such, there's bait.
I don't know half so much about bait as I know about staying warm, but still, vile seems to work best. As in Swedish Pimples and Mac'sLure's Glo Hooks, orange and red mallows, maggots, or worms. Regions have restrictions on that kind of thing, but that can be smart-phoned on the way to the shop to procure such vile implements, or asked about once there.
The hope of it all is that you end up in a little tent, snug to the ears, and no chance of anywhere to go. It's possible you'd snag a trout, but with a book, provisions, and a chance to learn solitude at the black-belt level, that contingency is all bonus.