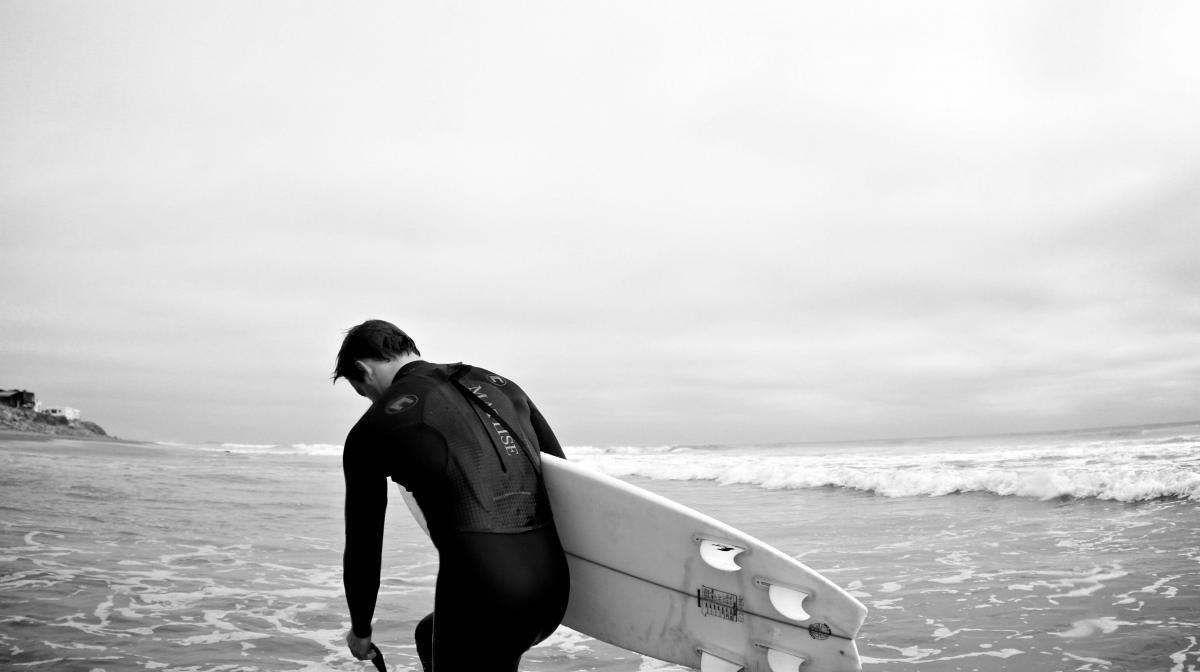 "You want to do what?" I gawked at my phone. I couldn't have heard what I'd just heard.
"Let's go surfing in Sheboygan, man. Come on. It'll be fun," my friend Rob repeated.
"Rob…it's November." Two days before Thanksgiving, in fact. "Are you crazy?"
"No, man. People do this all the time. Come on, Ben. We've got to do this. It'll be awesome."
Who in their right mind would want to put on a wetsuit, grab a longboard, and dive into the frigid waters of Lake Michigan on a bitter cold, windy day to try to catch some waves? Apparently, me. I agreed to go along, more because Rob is a convincing friend than because I actually wanted to try it.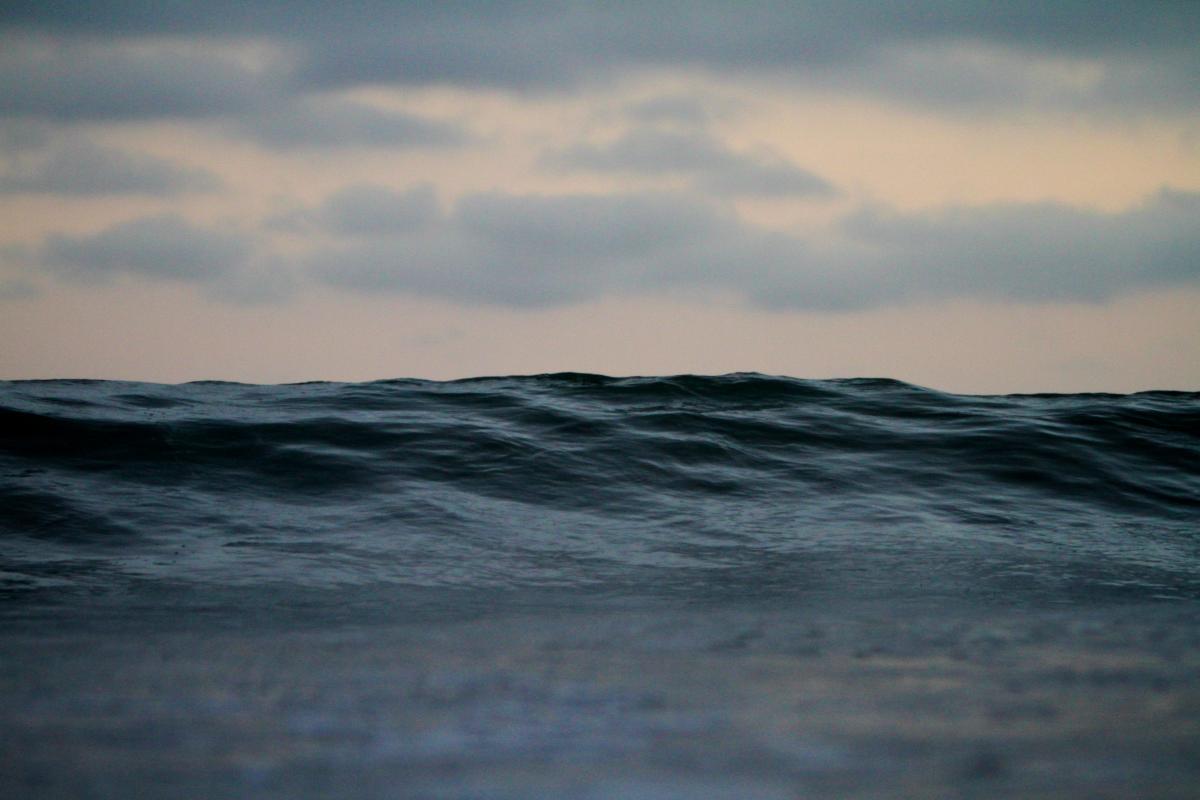 Apparently a lot of people do this sort of thing. Sheboygan is known (worldwide, actually) as a great place for surfing in the winter months and, to a lesser extent, in the summer as well. The surfing is actually better in the winter due to the increased winds, which create larger swells. The water is supposedly warmer too—leftover from the hot sun heating the lake all summer.
Supposedly.
Rob, our friend Liz, and I were the only ones brave enough to try it the day before Thanksgiving. We arrived at EOS Surf in Sheboygan, a high-ceilinged shop decorated with tropical merchandise where we would rent wetsuits and surfboards for all of $50.
By the way—I had never surfed before, much less in Wisconsin. In November.
I'd never worn a wetsuit either. As I put the thing on (and accidentally punched myself in the chin while doing so) I doubted the wisdom of Rob's plan. If you've never worn a wetsuit, it's truly a weird experience. It's like wearing an extra layer of skin, one that rides up in your crotch if you don't put it on correctly.
After we suited up, we grabbed our rental boards and headed out to the beach. The wind was strong enough that it created a few pretty good swells (some even reached as high as six feet) but as soon as I stepped out of our car, I knew this was going to suck. Big time. The arctic wind cut through my wetsuit as we traipsed across the sand toward the crashing waves; my toes froze and I couldn't feel them. Oh, and it was snowing a little bit, because of course it was.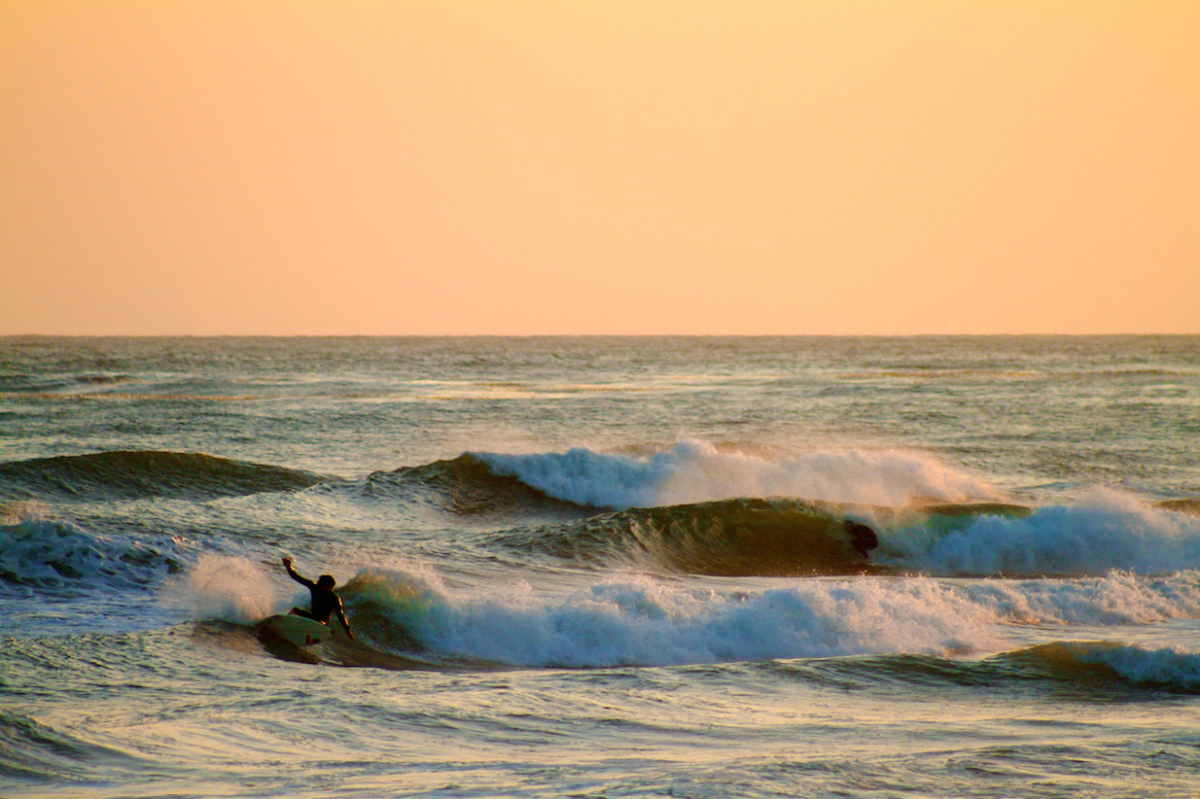 Rob's a maniac. He's a professional musician who has performed all over the world, and he's surfed on more continents than I've even been to. A resident of NYC, he's surfed off of Long Island in weather pretty comparable to what plagued us that day, so he just bolted toward the waves and dove in.
I looked at Liz. We both shrugged and charged in after him. As soon as I hit the water, a massive wave of icy regret hit me. Within a few seconds, my face, the only exposed part of my body, began to freeze. I had to pull the wetsuit hood down to my nose several times so I could try to blow hot hair up inside it to warm up my forehead, which seemed to be taking the brunt of the punishment. On top of that, the wetsuit, being a rental, had a few holes in it: one in each of the knees, and one in each of the gloves. Each time a wave hit me, the water seeped farther into my wetsuit and iced a new part of my body.
But I persevered. I swam out as far as I could and then attempted to catch several awesome waves back toward the shore while the awesome waves that I missed obliterated me. I didn't actually get all the way up to a standing position on the board that day, but I did manage to ride several waves in a squatting position.
Those few waves that I half-rode toward the shoreline made it all worthwhile. Instead of drowning (definitely a possibility) or freezing (also a possibility) or giving up (wasn't going to happen, but the temptation loomed) I actually almost got the hang of it. I mostly accomplished my goal that day—which was to stand up on the board—and I finally understood why people love to surf. It was exhilarating.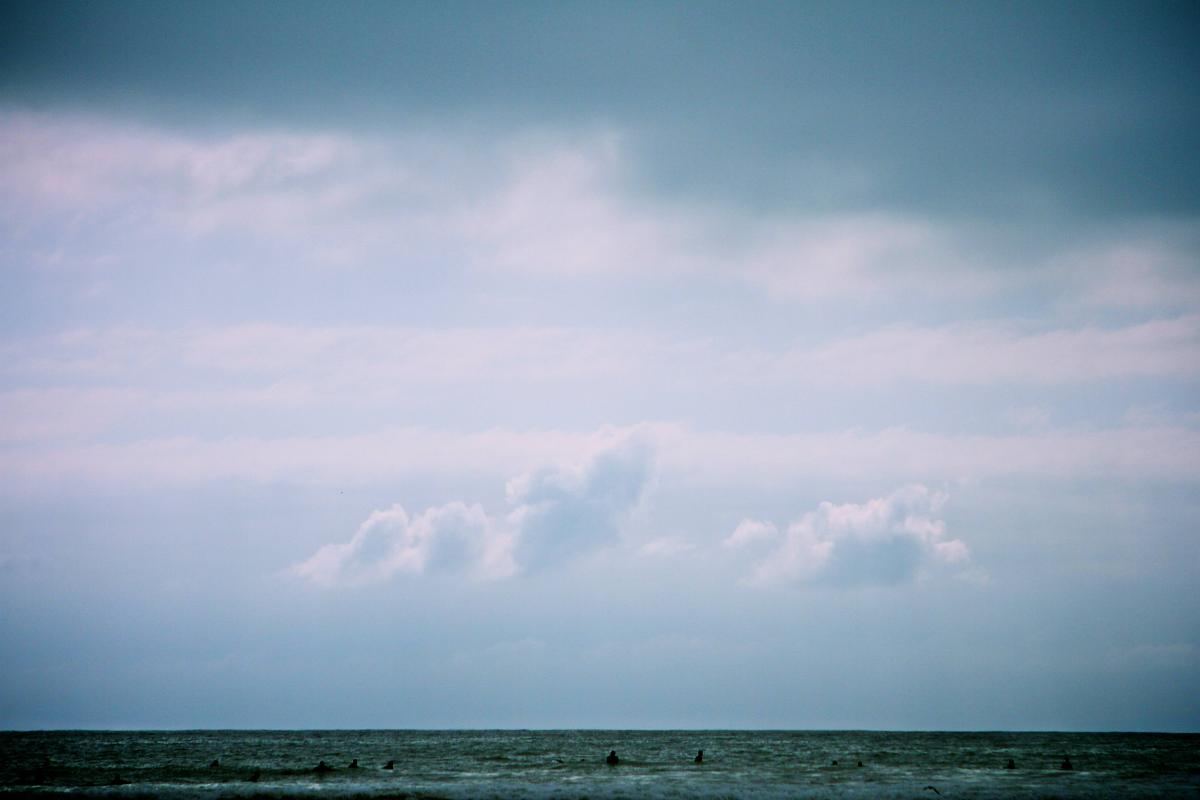 We would have surfed for longer, but tragedy struck…literally. Rob rode the best wave of the day all the way to shore. Then, when he turned around to celebrate, a gale caught his board, sent it flying into the air, and smacked him in the mouth, chipping two of his front teeth.
Fortunately, the board didn't hit any nerves, but he still looked like a goofball, and we decided it was in his best interest to stop surfing for the day. (I had just started to enjoy our escapade, but I also couldn't feel most of my body, so I didn't complain.)
Rob landed in a dentist's chair (thank God for his parents' insurance) and now his smile is rock star-perfect again.
Cold-weather surfing is a crazy undertaking, but it's one I would do again. While I haven't surfed elsewhere yet, I'm in the preliminary stages of making plans to visit Hawaii. Where it's warmer. And sunnier. And, if my irrational fear of sharks gets to me, I guess I'll just have to brave the cold again and head back to Sheboygan. It's worth the ride.
Editor's Note: Just because winter is about to descend upon most of us, it doesn't mean you have to hole up for six months. Adventure calls.
Ben Wolf is the author of Blood for Blood, the story of what might happen if a vampire got saved. You can check out his website at www.benwolf.com. Ben is also the founder of Splickety Publishing Group, which publishes three flash fiction magazines. For more information about Splickety's magazines, visit www.splicketypubgroup.com/our-imprints.