Last winter I was blasting across Utah, speeding through those epic terracotta mesas, plateaus, and deeply cut river canyons—formations that foster visions of castles, mighty ships and fortresses—at 85 mph with Tom Petty, the Stones, Jimi, and the Out of Africa soundtrack cranked. Surrounded by drop-to-your-knees beauty, I pulled off the road again and again, arrested by God.
I'd find an isolated spot, gaze off into a vast Canyonland wildness and feel so very, very small. I remained silent while the rock massifs and sentinels were singing out—exalting God and groaning for that day when all creation will be brought into the glorious redemption and freedom of God (Romans 8).
I joined in.
The crescendo came with my shouting out the testimonies and confessions of my heart. It was a rebel yell of glorious and wild praise. It was worship, pure and simple.
And a pretty dramatic contrast to so many of the "worship" services I've been in—totally disassociated while we raise our hands, exaggerate our facial expressions, mutter a chorus while wishing we could finally sit down, and get on with the show. Only, I was the show master—the pastor! It was exactly what Jesus lamented: "These people honor me with their lips, 
but their hearts are far from me. They worship me in vain." (Matthew 15:8-9)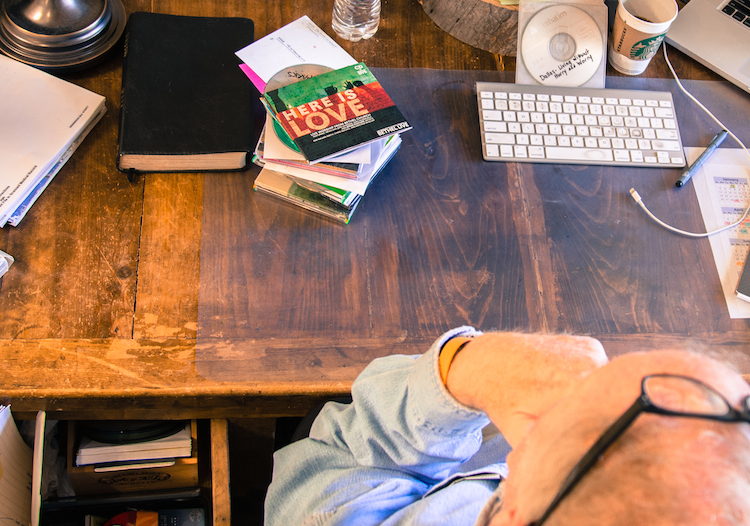 Worship has more to do with the posture of our hearts than the movement of our lips; it's what naturally happens when a person encounters the wild, beautiful and holy/other God. In the presence of God worship is inevitable—it cannot be suppressed. In His presence all things fall into their proper place: kings of the earth bow; sinners fall on their faces in repentance; death's sting is lost; evil and its pawns are vanquished; there is no cancer, hopeless or despair; the blind see; the deaf hear; and there is joy—so much joy.
But an hour is coming, and now is, when the true worshipers will worship the Father in spirit and truth; for such people the Father seeks to be His worshipers. God is spirit, and those who worship Him must worship in spirit and truth. (John 4:23-24)
I'm learning to be intentional. We can initiate worship by choosing to express the awe that grips our hearts over what's true of God's character, his nature and his heart, or our gratitude for his intervention in our lives. It often feels a little awkward at first, but we can initiate worship in ways that fit our style: I often lay prostrate on the family room floor in quiet adoration and confession; Bev stands and sings with her arms thrust toward heaven; Chuck kneels in prayer; Linda waves flags; Vergil dances (actually he's never been a good dancer but he loves worshipping God with a little jig). It's not a matter of form—it's a matter of what governs our heart, choosing to love God and express that love intentionally.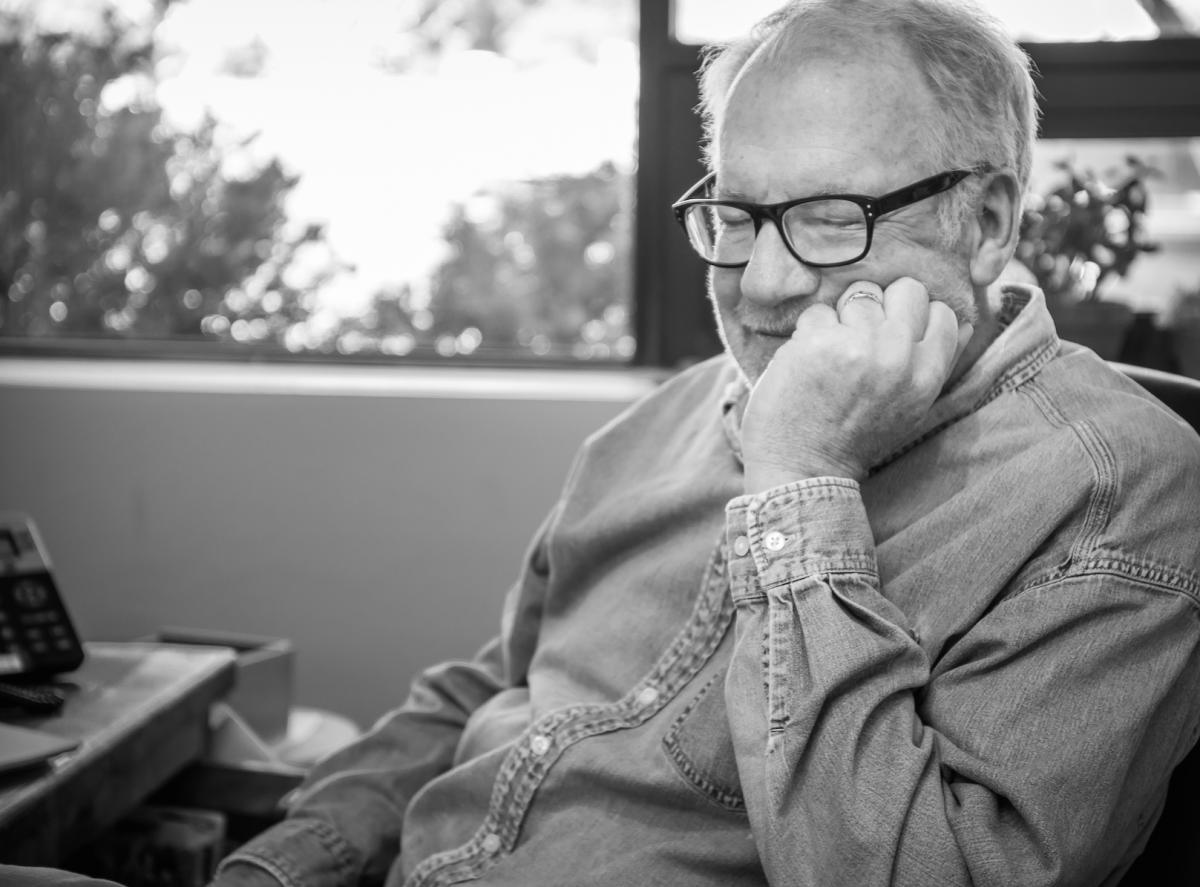 And then there are the times that God takes the initiative to provoke and stir our hearts to worship. Flying across Utah at 85 MPH. Sitting on a beach at dawn. A group of men you love around a campfire. I've been in worship "services" that broke out while visiting the Art Institute of Chicago, cresting a ridge in the mountains, snorkeling amongst schools of fish, in the dark of night listening to a podcast… even at church. We each have thin places—those places that seem easy to connect and focus on God.
I'm learning to make time for mine, to clear some space for worship. On the bluffs overlooking the ocean; on a trail with the sun rising; most often in my big easy chair with a cup of coffee and bible open, listening to loud classic rock or my "A List - Worship Songs" playlist.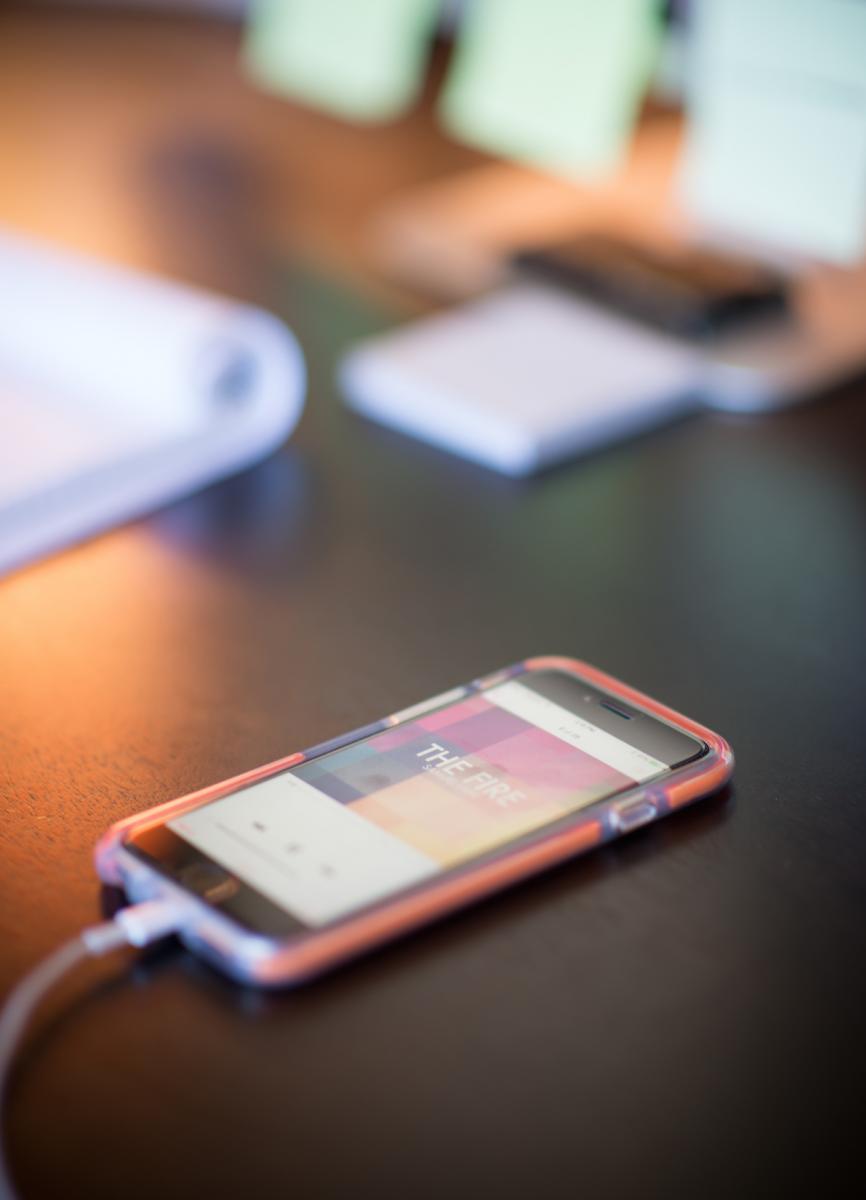 My story currently involves an ongoing battle with cancer. This summer I was thrashing on the gurney table in the ER with a 104+ fever in incredible discomfort. I later learned this was an allergic reaction to my chemo treatment. All I knew in that moment was that my wife and a nurse were covering me with bags of ice and refilling them as they melted. I felt as though I was in deep water, drowning, and in the next moment I would certainly die, go mad, or pass out in some merciful state of shock. And God came into the hell of my pain.
I began to worship.
It was new ground for me… messy, profound… deeply personal. As I cried out for relief I also found myself worshipping, praising, adoring, and thanking God for the comfort, strength, and hope of his presence. I praised him for life, for heaven, for his goodness and grace. Again and again I recited Psalm 23, clinging to the truth that, "Even though I walk through the valley of the shadow of death, I fear no evil, for You are with me." It wasn't poetic, but it was passionate and burning... birthed in and from my pain.
None of my circumstances changed. I still had a fever and was in pain. My cancer didn't disappear but everything faded like the old hymn says: "And the things of this world grew strangely dim." Everything found its proper place. I was anchored to my Father, without fear. I was good. Cancer's despair lost its grip on me and I worshipped as I may never have done before.