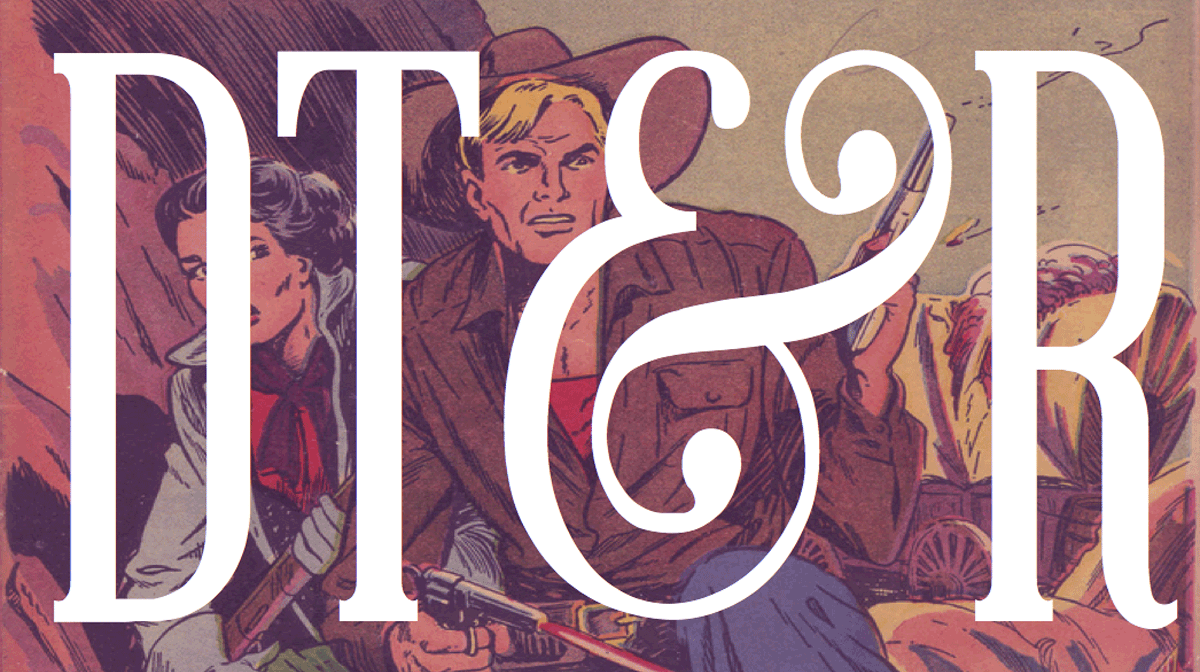 In the river bottom below Dakota, Hondo pulled the horses to a halt. Wild Jane looked over at him with wanton eyes big as starlight. He was a lean figure, hammered by the wind till his jaw was sharp as flint. His eyes were hard as six guns with their hammers drawn. "We're in Pawnee territory now," he said. She nodded. She knew. She loved him.
If it hasn't happened yet, it's coming. Eventually you'll be walking with a female friend down some tree-lined boulevard. Or having coffee together. Or driving... somewhere. She'll turn to you, and you'll be facing the eyes of a tiger. It is, really, the eyes that change. Change from laughing, "Oh isn't this fun; we're such good friends" to laughing, "We're Such. Good. Friends."
And it's then you know that like a soldier lost at the Somme, you stumbled over a boundary sometime in the night. You were so close, defying all those guys and girls just can't be "friends" adages, and then all at once you realize old wives just can't be beat. A decision must be made.
Nota bene. It's possible you pushed into that vast wilderness of the heart on purpose. Wittingly. That you knew what that starlight sheen in her eyes was beginning to mean. You just thought you could dodge the bullet. This doesn't necessarily make you an ass, but you'd likely lose in court.
See, it would be nice if spiritual intimacy or soulful intimacy did not lead to romantic intimacy, but no dice. It's entirely likely that your relationship has said one thing to you and another to her. Like, your consistent kindness might have been offered innocently. It might not be your fault.
But, really, it probably is.
Know the female and the feminine, and you can avoid the coming train wreck.
In any case, you have found yourself on the very edge of a relationship conversation, which is sort of like being in the arms of an ungraceful dancing bear. It might not hurt you. You might be able to get away, or at least guess what it will do. But you won't. In high school, I had a coke bottle broken over my head during one of these.
Still, there is some good news: the Determine The Relationship talk (DTR) is a "genre conversation," like westerns or sci-fi or fantasy. And like those other genres, it is governed by its own structure and rules, my friends, and our success in the DTR is a function of our ability to move within, and according to, those structures and rules.
Which is to say, there is only one DTR. Only one, and you can learn it.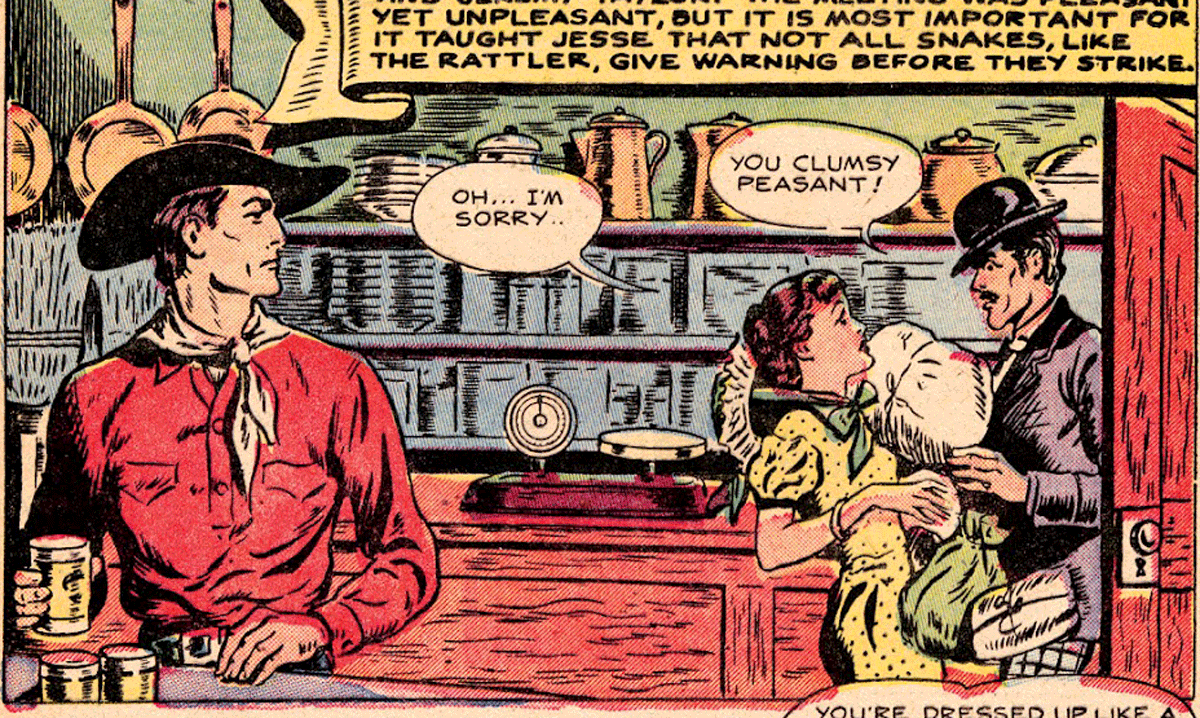 Another nota bene. It might be worth saying something here about the oceanic unpredictability of the human heart, but, why bother? Poetry and pragmatics demand certain things be said, and your success in the conversation depends upon how well you say them.
So, here's a DTR map. It's like a fire drill. Since a DTR can happen anywhere, at any time, you need to study now, in the peace and comfort of a quiet moment, so you'll be ready when you're well and truly on your own.
1. THE VALIDATION
Begin with an affirmation of her. Use purely declarative sentences. Avoid all phrases that begin "I think you're," "To me," or, "I find you." Follow the form YOU ARE ______ (great, smashing, kind, such a first-rate person, rad, a good listener, a rare and remarkable friend, etc.).
Continue with an affirmation of the friendship, like:
I am so glad to have you as a friend; or
You are such a good friend; or
Your friendship is a huge gift to me.
2. THE DISTINCTION
This next step is a clear and succinct expression of your own feelings. Don't say anything vague or remotely untrue just to make her feel better. Because, really, if you did, it would probably be because you were unwilling to be disappointing. You'd be externalizing the blame of your own decisions, which is well into the no-fly zone. It will be worse. At this point, the most loving thing is to be honest. And also by not being an ass.
FOR ME, THIS IS A FRIENDSHIP, or
I DO THINK YOU'RE KILLER. I DON'T HAVE ROMANTIC FEELINGS FOR YOU.
A tip. It's a legitimate strategy to put apparently contradictory statements side by side without a conjunction. Not, "I think you're great, but I don't like you." Just say, "I think you're great. I don't have romantic feelings for you."
3. DON'T…
…you dare answer if she asks you why not. This is the moment, and the only moment, in which the wildness and inexplicability of the heart is on your side. Blame that wild horse over which you only exercise partial control. As in:
OH, COME ON. I DON'T KNOW. I DON'T. IT'S PART OF THE INEXPRESSIBLE MOTION OF THE HEART.
However, if there are specific reasons, you must say them. Without patronization, without condescension, and without great personal pietas, you might need to enter into the territory of distinction. You might need to actually, you know, show her where she is not operating out of Jesus, or perhaps where she still needs healing from him and not from you, and point it out. And really, this might be the worst part.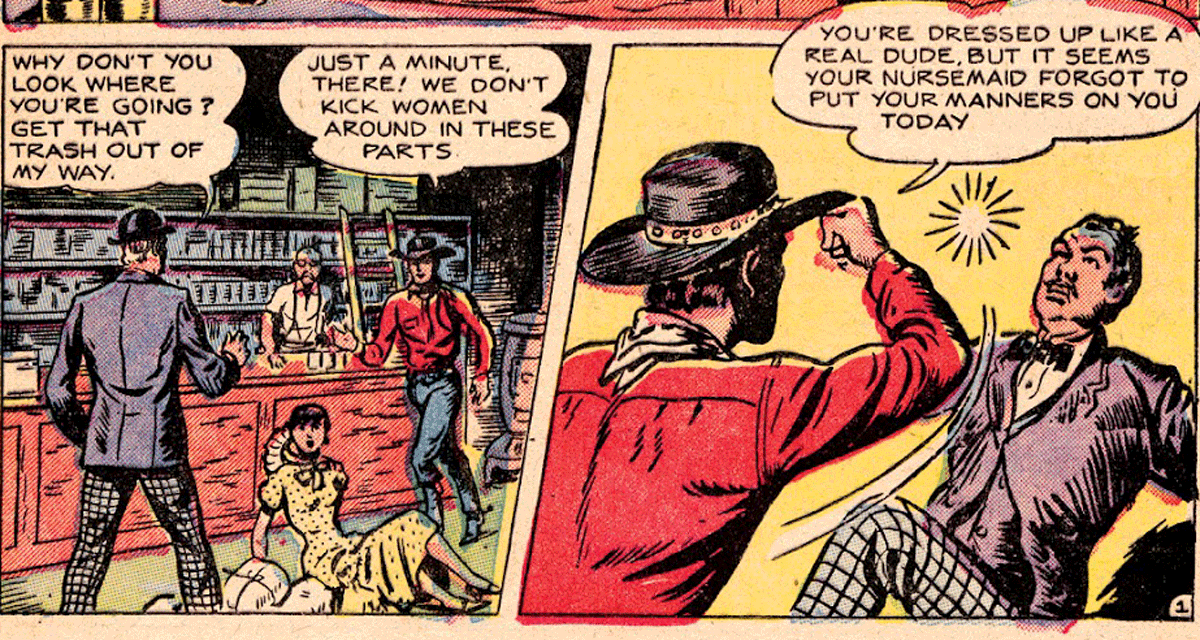 4. THE CONCLUSION
Of course, don't change the conversation if there are still obvious points that need to be addressed. Like if you kissed, or did have feelings before, or held her one night as she cried, or if you made promises or broke them or did in fact return all those texts and calls. Especially if things got physical. You probably have forgiveness to ask.
I'M SORRY THAT I [what is it? Led you on? Took advantage of you? Be a man and admit it. Ask for her forgiveness. It will help her after you walk away.]
But there's no reason to drag this thing on. No. Reason. It is likely (assured) that things will be awkward for a while. There are small steps you can take to mitigate that tension. The best of all is to affirm again, and thank her for the conversation. Begin:
THANK YOU SO MUCH FOR BRINGING THIS UP. I VALUE YOUR FRIENDSHIP IMMENSELY, AND I'M GLAD THAT WE CAN TALK.
Then: a playful look, a bit of waiting, seeing if she has anything else. If not, give an OK! of benevolent detachment, and indicate with your body language you are willing to move on to other activities, let alone other subjects. Make sure, though, you give appropriate time to make sure she got the point. Do not be vague. Otherwise, there will be a second DTR, and it will certainly go worse than the first.
5. YOU'RE OUTTA THERE
Even if the friendship will carry on, its good advice at this point to try to end the day together. Don't do a DTR and then go out to dinner. Once you're alone and past this, it is, in fact, worth asking yourself why this happened to you. Because unless she's utterly irrational, which is not impossible, but also not likely, then she probably did feel your heart close to hers. It's worth asking yourself what it was doing there.
The short answer, of course, is that the universe is rigged, and she carries the very image of God—mercy, strength, beauty, and a draw so holy and fundamental it sacked Troy. Our hearts, filled with a longing of which we are at best partly aware see more clearly than we do. And so those hearts, ours, move towards Eve in hope, or, sometimes, in desperation.
It is doom, likely. There aren't many ways out of it, if there are any. Our hope, then, is that we could learn to turn up toward the One Who Is—the beauty, and wildness, and mercy itself, like salmon turning upstream toward the start of a river. If we must ache after the feminine, after C.S. Lewis's remark that "our gender's partly display, and partly distort," then the only way to prevent ongoing train wrecks would be to love God and learn to receive his love. Actually.