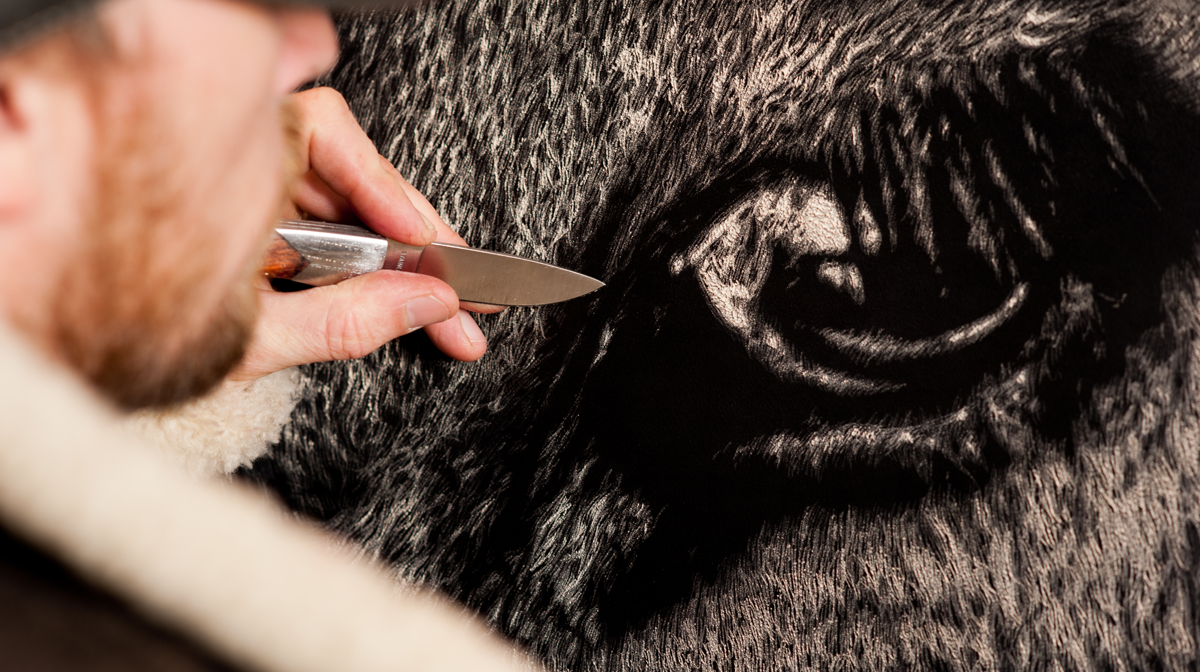 We met Mark Evans in Wales three summers ago and loved him almost immediately. Then we saw his art and loved him even more.

I'll admit that compared to, say, following traffic signs, I don't know very much about art—at least not so much as to say anything definitive about the discipline. Even so, it seems fine to me to hope that at its best, art would involve a heroic act. The invasion of creative will into blank emptiness, like a writer with the empty screen before him, beauty from chaos as God himself first demonstrated. This is certainly the case with Mark Evans's work. Of his own art, Evans says it is not even beautiful—at least, not at first. It is harrowing, and brave, and results in something breathtaking.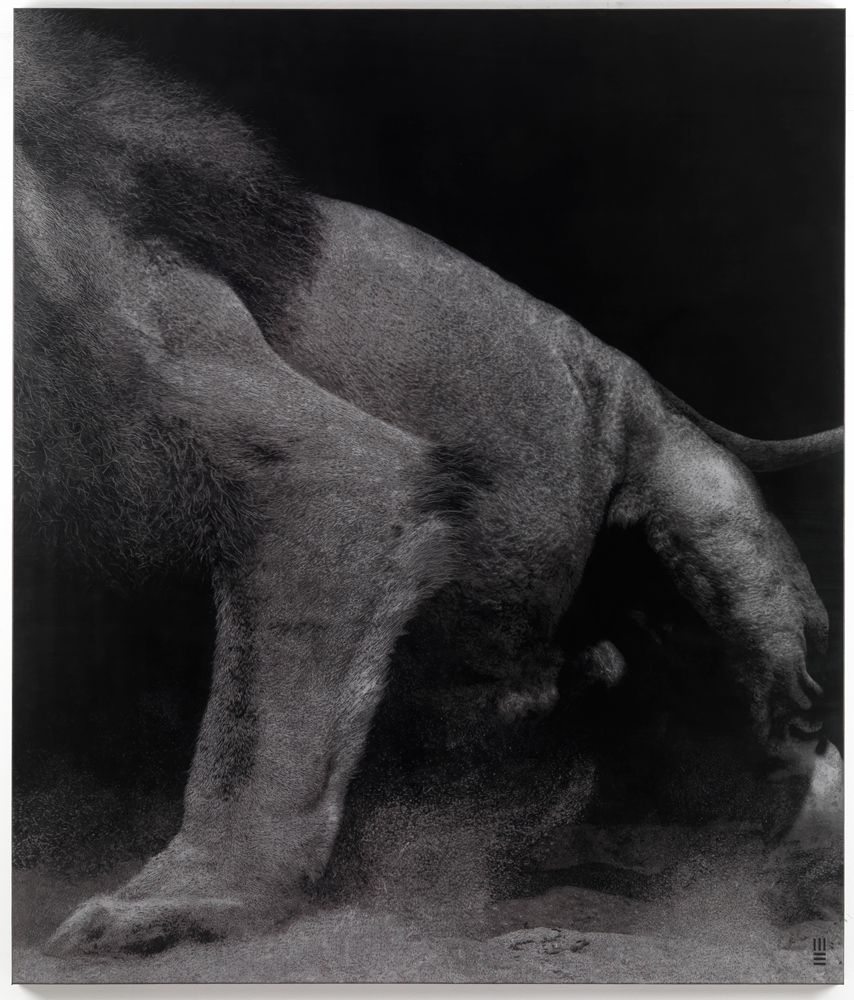 Evans grew up on a farm in Wales with a love for the wild. Thinking back on his boyhood, he says that art was not a calling but a compulsion, like the discipline was choosing him, and hardly in a manner that indicated future arts involvement. The boy was not drawn to the artificial, not to images or the indoors; for him it was a response to the wild, and the knowledge that he felt himself most alive and near something extraordinary when something was at risk.

He loved pocket knives. They spoke danger and the possibility of creative impact. (He had to hide his collection from his mother.) Years later, the creativity and the knives and the wild all seemed to come together in an extraordinary way. After studying fine art in London—and finding himself unable to "fit in" with the fine arts crowd—Mark accidentally sent his knife a bit too deep into a leather jacket while trying to remove a stain of blood.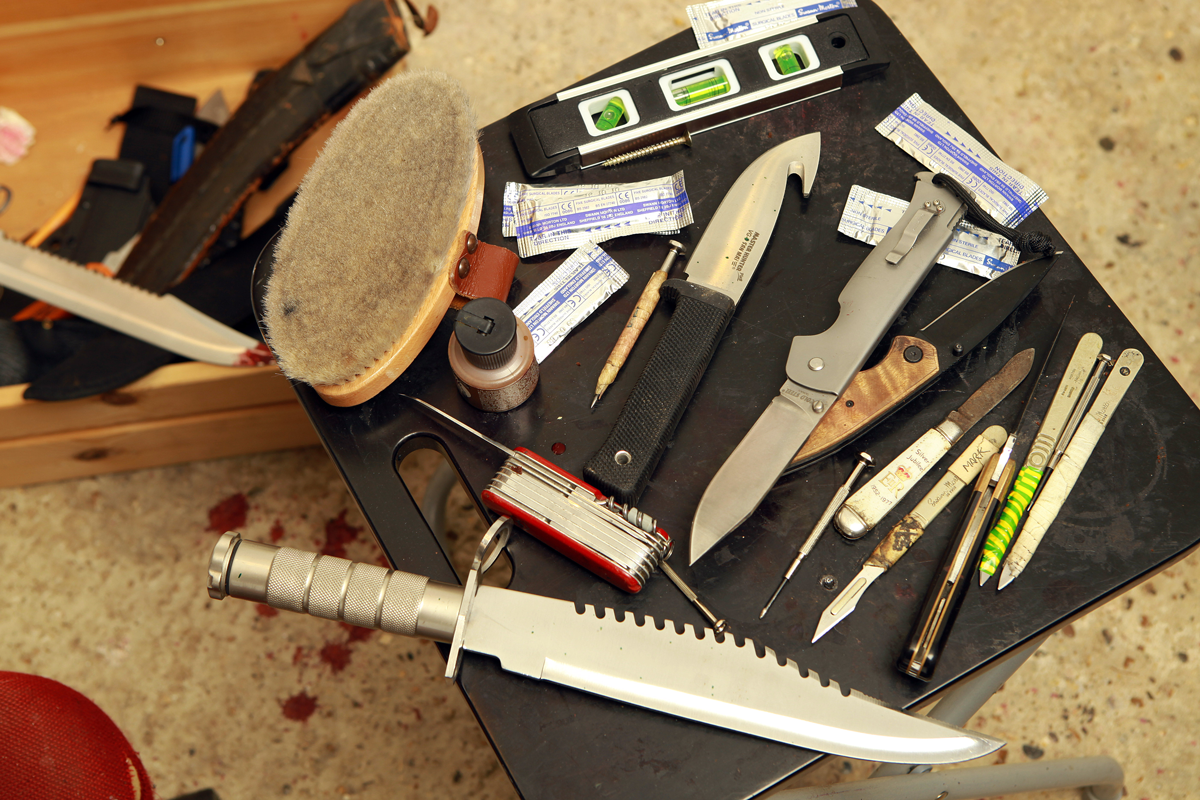 That was the moment, the incision coarse and gleaming, light against darkness, which propelled Evans into his first leather etching.

His technique is removal—micro-sculpting stained leather to within the tenth of a millimeter. The process is obsessive: each piece requires months of unrelenting engagement. The process is itself an expression of Evans's soul: patience, dedication so slow it is adventurous again, a raw vulnerability that is almost as primal as the knife and the "canvas" he employs.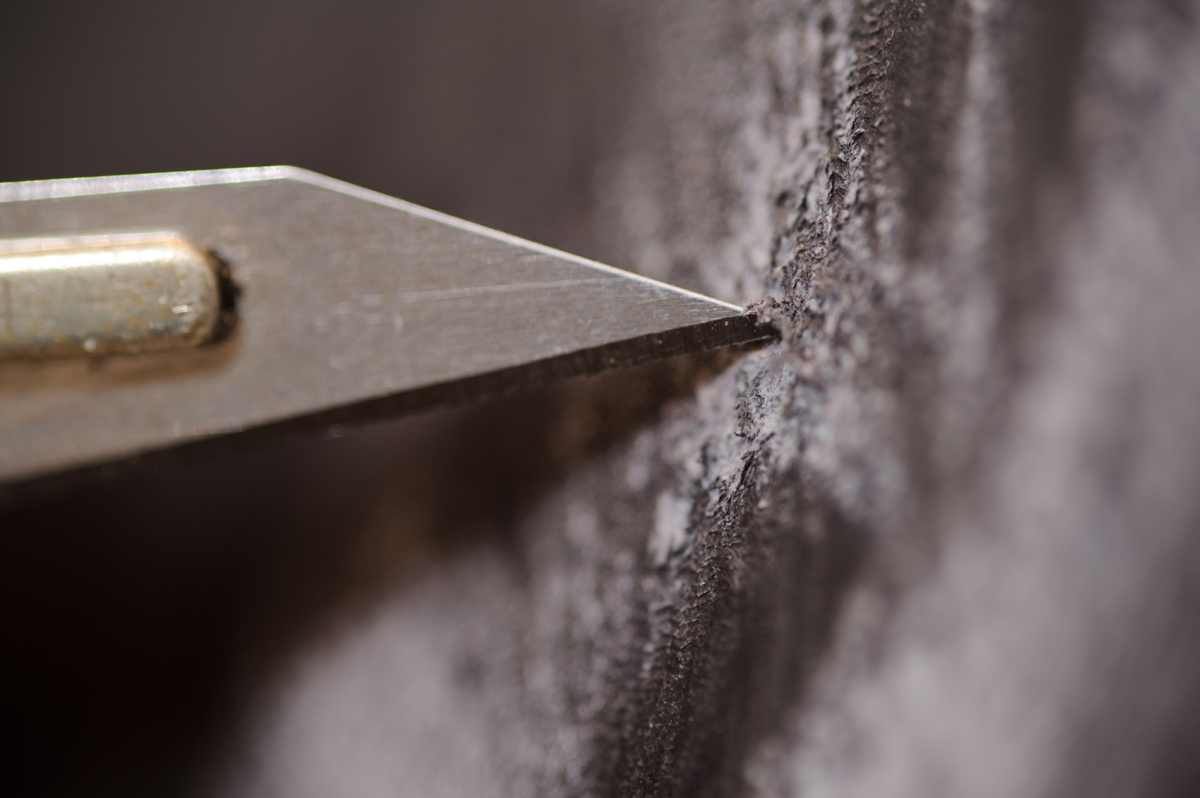 Leather is skin. The movement of the knife across the skin reflects the original movement: leather was an animal, and a knife separated the skin from the body, an act known to man for thousands of years (though lost now to the Starbucks crowd). It is a raw act, and costly, and beautiful, as Mark cuts out an image by dedication.

His images are extraordinary in part because they are daring. Evans deals with the harrowing moment—a cut is irreversible, whereas the oil painter can simply correct mistakes with another dab. He does this on purpose to create enduring pieces that occupy a space both contemporary and primal, a vital presence of the visceral world, with all its fundamental, wild actions, brought together in a single work of art.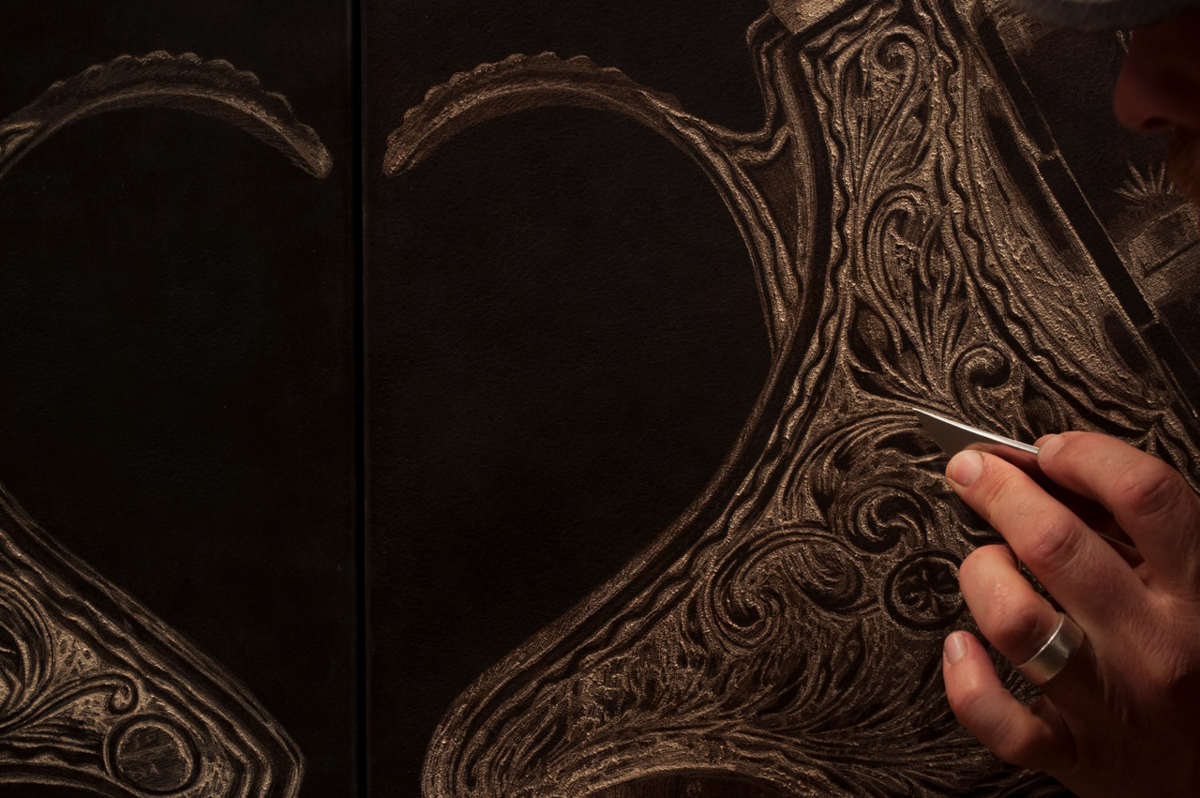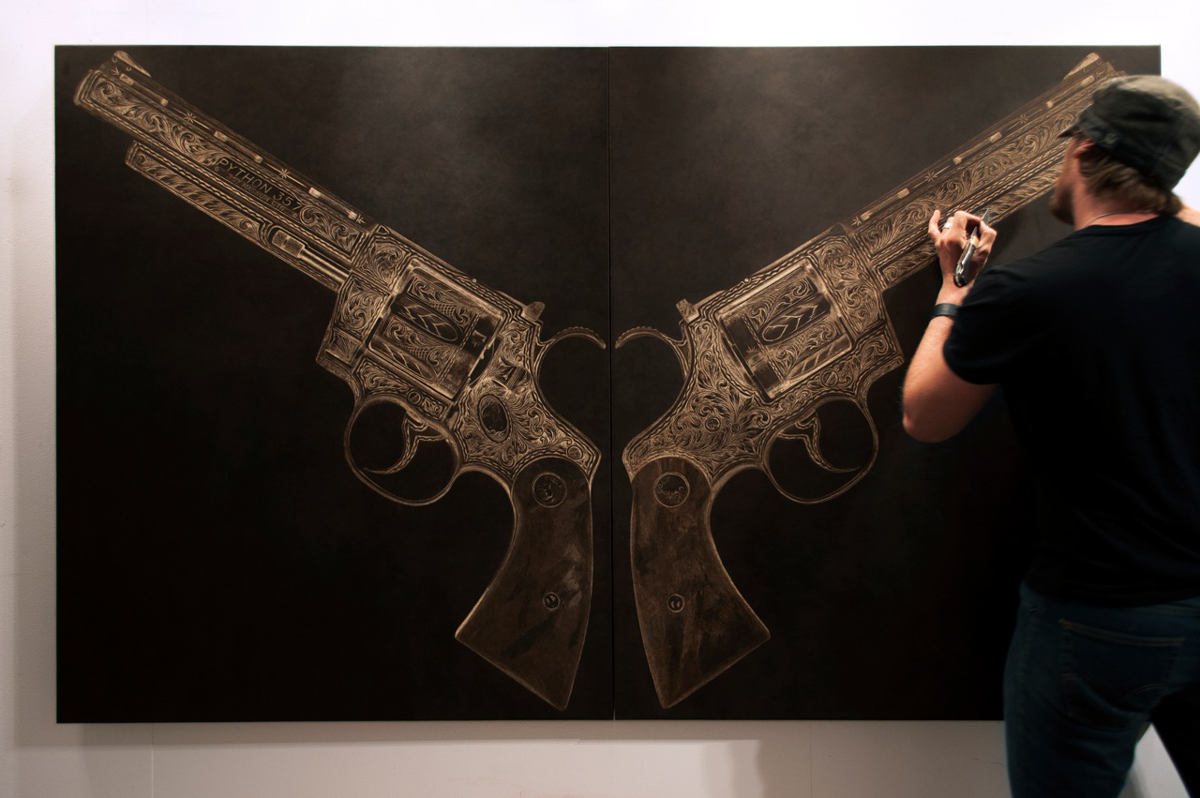 And even now, Mark works in east-end London, photographing marginal boxing, an act he describes as "a human being stripped back to the brutality and vulnerability of a fighter." It probably goes without saying that I cannot wait to see the work. Mark's art is not pretty. It is true. And it embodies a kind of severe intervention, the risk of a man with a weapon/tool in a creative and redeeming act which is part of what we refer to when we say Beauty. It explores and adventures. Sometimes the cut harms the canvas and the artist's hands and fingers. And its effect is unmistakable.