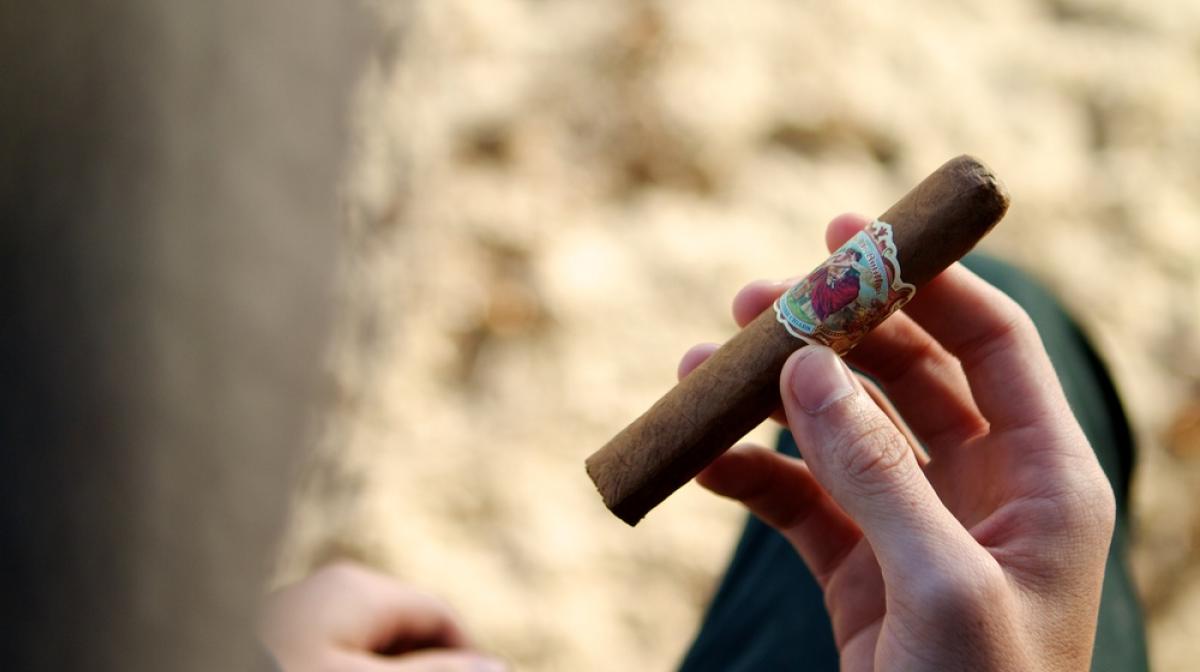 Ben Franklin is purported to have said, "Beer is proof that God loves us and wants us to be happy." I happen to agree, and would add that most good things are proof of his love for us—be it mangoes, motorcycles, a striking sunset, or cigars. Some of my fondest memories involve a good conversation and a lit cigar. Something about the ritual of snipping or biting the end off and lighting the cigar, the way the smoke smells at that first drag—it connects me to previous times I've smoked.
Like camping trips to the desert, or the afternoon I sold my first car (a VW bug), or the night of my bachelor party where my dad, brothers, and close friends gathered on the beach around an illegal fire and told stories about life and love and what was about to unfold.
The act of cigar smoking is different from its buzz-inducing cousins. A cigar takes time to smoke. It makes you slow down, lingering in the moment. While a cigarette is a shot of tequila, a cigar is a bottle of wine meant to be shared with friends.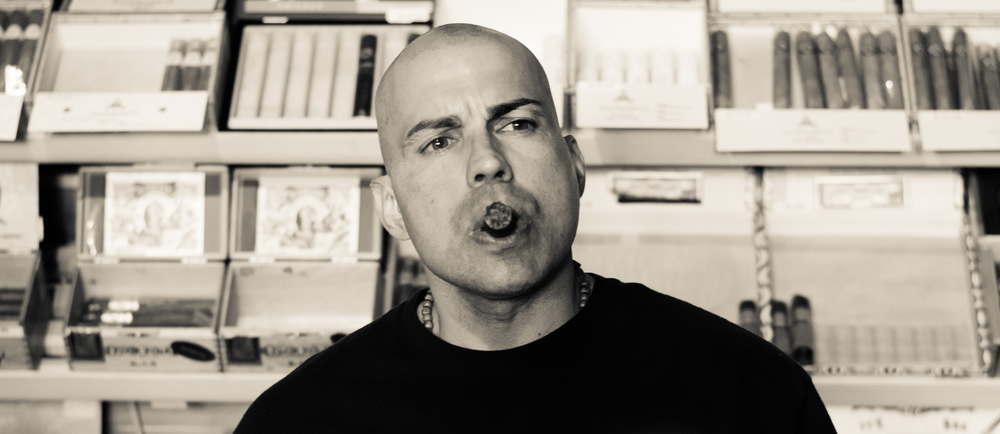 According to Plato, ideas like justice, truth, equality, and beauty are all descendants of the true Good, to name a few. Good things shed light on the world, bringing clarity and a pursuit of that which endows wisdom. Cigars can be such things. (I was surprised to see they had not made his original list.)
Yes, cigar smoking is often portrayed as an accoutrement to the lifestyle of the gambler, the old time newspaper chief, and the mobster. Something only those with time and an underground crime ring can regularly enjoy. There's some truth to this, actually. A stick worth its weight can land somewhere between ten and twenty bucks a pop. Down comes a white picket fence, apparently impassible.
It's not.
As I've jumped from employment to unemployment and back again this past year, there are a few smokes I've been enjoying lately. You can still find a terrific cigar under seven bucks, and some great smokes under five if you shop around. The palate of an aficionado seems like BS to me. You taste leather, chocolate, and the Costa Rican soil? All I taste is leaves stuck in my teeth and the general roughly-sweet taste of, well, of cigar. But here, at what must be my hundredth cigar, I can now say there are a few things I look for in a "good" cigar.
I tend to like maduros. Like red wine, they hit harder and are more robust than their fair skinned brethren. A solid maduro will be rough on the head with a healthy dose of nicotine that stays just this side of overpowering. It will leave a spicy tingling sensation on the back of the tongue—a region to experience some flavor—that isn't related to the buzz at all; some will be smooth enough to pacify the ex-girlfriend.
I've been smoking the Brick House Toro, which has made top marks in the cigar world while toting a very small price tag. Considered "puros" from Nicaragua (meaning the composition is all grown in one country), these medium- to full-bodied cigars are a great place to begin exploring the world of richly flavored cigars within the working man's price range. You can find out more here.
La Aroma de Cuba mi Amor is another maduro that has stolen my heart. With a wrapper leaf grown from Cuban seeds and a taste of victory, I'm not sad to say this little stogie has burned a hole in my savings. I can't tell you the particular grain of leather it tastes like, only that it's smooth and bold, and hooks you like a fish. This baby is sold by Ashton, but built by the folks over at My Father Cigars. Here is their website.
If you are willing to spring a few extra bucks for a box, I wholeheartedly recommend the Providencia flagship cigar, the Prensado, which is box pressed and that blend of earthy and dark flavor that makes it a killer medium-dark maduro. They've even got quite the story as a newcomer to the business, though that doesn't mean Jim Faber and Reed Grafke are crafting anything less than an awesome stick. More on their story can be found here.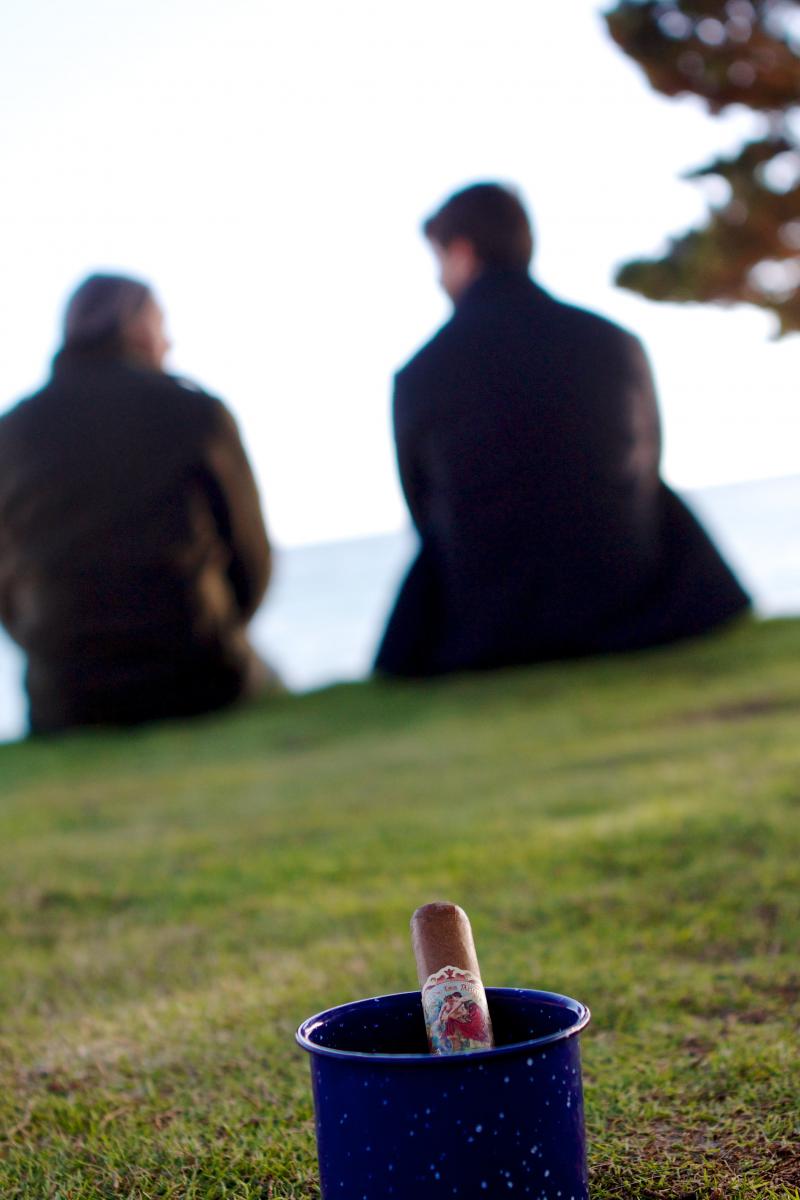 Lastly, I recently had the opportunity to sample La Flor de las Antillas Toro, which, like the mi Amor, comes from the crafters at My Father. This particular blend falls into a medium-bodied category, and has subtle flavors that will give a supertaster a tastegasm, or whatever it is they have. For me, I was glad I had the foresight to buy two, as my first session was one of the most enjoyable smokes I've had all year. The lighter blend allots more room for the soft flavors of spices and tangy fruit. I know… seriously. I shared one with my dad and now he's hooked on them, too. Which brings me back to My Father.
My Father Cigars is owned by the Garcia family, a family that moved from Cuba to the U.S. back in 2003. What started as a small shop has grown into one of the most respected cigar rolling companies now in operation, a rank indebted to their impeccable blends and whichever patron-saint champions the "little-guy-turned-success." Check them out here.
In closing, I would like to address a few things: first, there are no biblical prohibitions regarding cigars so please don't write us on that matter, and second, I also am aware that smoking can cause health problems. So does fast food. A car moving at 60 miles an hour is pretty dangerous too. Smoke responsibly. But more than that… get away from the noise of traffic and the buzz of technology for an hour, sit out back and enjoy the way the sun hits your face. Save yourself from busyness and get some joy back. Cigars are just one way.